Hidrostal choose EMIR!
07/05/13. It gives us great pleasure to announce that pump 'giants' Hidrostal have chosen EMIR!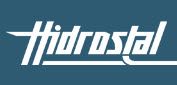 Hidrostal, who are based in Newbury and Castleford in the UK, have chosen a large EMIR Professional solution to handle the needs of their pump sales and service business.
The system includes all Professional modules, Basic, Stock, Purchasing, Quoting, Asset Management and Full Finance and many of EMIR's extensions, including Labour Scheduling, Time & Attendance, CRM, WDD and the PDA systems.
The implmentation plan is now being discussed for a 'go live' later in 2013.
Thanks in partricular to Annette Boulter (Commercial Manager) and Steve Blakemore (MD) for their support in choosing EMIR.
Thanks also to WGM Engineering who were kind enough to show Hidrostal staff through their current EMIR Professional system and obviously said some encouraging things along the way!
We wish Hidrostal every success with their EMIR system!
You can find out more about Hidrostal via the link to their website below.
Related Links and Downloads
EMIR Virtual Tour
Please click here to see a multimedia introduction to our EMIR software. The easy way to see what EMIR has to offer without leaving your desk!
Central Group, Prescot
Central Electrical were founded by Mike Sutton in 1972, and have flourished in providing engineering services to a growing base of clients, both blue…
Pumps and Motors UK Ltd., Mr Keith Scull
"We have used EMIR for around 10 years now and have been delighted with the way it fits our business. It is great that there is a package written specifically for our industry, and has helped us to manage our Pumps and Motor service business. We would certainly recommend EMIR to businesses that repair, service and sell pumps or motors."