Hidrostal choose EMIR!
07/05/13. It gives us great pleasure to announce that pump 'giants' Hidrostal have chosen EMIR!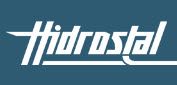 Hidrostal, who are based in Newbury and Castleford in the UK, have chosen a large EMIR Professional solution to handle the needs of their pump sales and service business.
The system includes all Professional modules, Basic, Stock, Purchasing, Quoting, Asset Management and Full Finance and many of EMIR's extensions, including Labour Scheduling, Time & Attendance, CRM, WDD and the PDA systems.
The implmentation plan is now being discussed for a 'go live' later in 2013.
Thanks in partricular to Annette Boulter (Commercial Manager) and Steve Blakemore (MD) for their support in choosing EMIR.
Thanks also to WGM Engineering who were kind enough to show Hidrostal staff through their current EMIR Professional system and obviously said some encouraging things along the way!
We wish Hidrostal every success with their EMIR system!
You can find out more about Hidrostal via the link to their website below.
Related Links and Downloads
EMIR Virtual Tour
Please click here to see a multimedia introduction to our EMIR software. The easy way to see what EMIR has to offer without leaving your desk!
WGM Engineering Ltd.
WGM Engineering are one of Scotland's leading engineering solution providers who offer a complete turnkey solution across 3 main disciplines: Mechani…
Deebridge Electrical Engineers. Mr Dave Marr
"The CRM installation was very straight forward and the training & support we have received was excellent. (...) I have no doubt that this is going to help us improve our account management process and ultimately have a positive impact on the bottom line. It's also reassuring to know that Solutions in IT are always on hand to provide support where we need it. They could not have been any more accommodating in terms of tailoring their service and product to our particular needs. We really appreciate it."