WGM Engineering Ltd.
WGM Engineering, based in Glasgow and Livingstone, are one of Scotland's leading engineering solution providers and offer complete turnkey solutions across mechanical, electrical and civil engineering. They have 72 EMiR Professional user licences across two of their sites with three Extensions.
About WGM Engineering
Back in 2006, WGM were on the verge of a huge growth in business. As a result, they needed to make an investment into an ERP solution that would help to keep control of the extra workload. WGM ordered EMiR Professional, starting off with just 6 users, and increasing more than 10-fold over the next 10 years. Alongside the Finance Package, WGM make use of Labour Scheduling, Task Centre, and Time and Attendance Extensions to help manage their growing staff and workload.
Modules and Extensions Purchased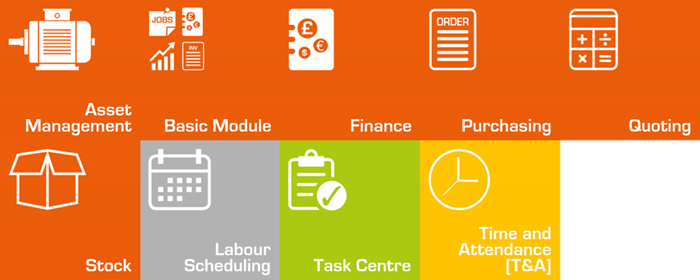 What WGM Engineering Have to Say About EMiR
"I am pleased to say that we have seen fantastic growth at WGM in recent times and it was critical to us that we chose a system that would give us total control of our business to ensure that this growth could be managed successfully. We have been really pleased with the EMiR software and the fact that we can customise it to suit our expanding business. It has given us the basis to rapidly increase our workload and turnover without losing sight of the importance of delivering a quality service and managing profitability"
Ian Mathieson, Managing Director
We thank Ian and all the staff at WGM Engineering for taking part in this case study and hope they continue to prosper with their EMiR Professional system.
Related Links and Downloads