About Us
Solutions in I.T. have been providing specialist software and I.T. solutions for the electro-mechanical repair, sales and service industry for 25 years, since the creation of our EMiR product back in 1994.
Our EMiR software has grown to have some 2,000 users across 3 continents, during this period, from the UK, Ireland, Dubai, South Africa and Asia, and have market leading products in this, our only, target sector.
We pride ourselves on providing a quality service at each stage of your order, from Sales through to Specification, Development [if necessary], Testing, Training and Implementation.
We provide telephone and email support all year round, and we are here to advise and help you with all I.T. matters.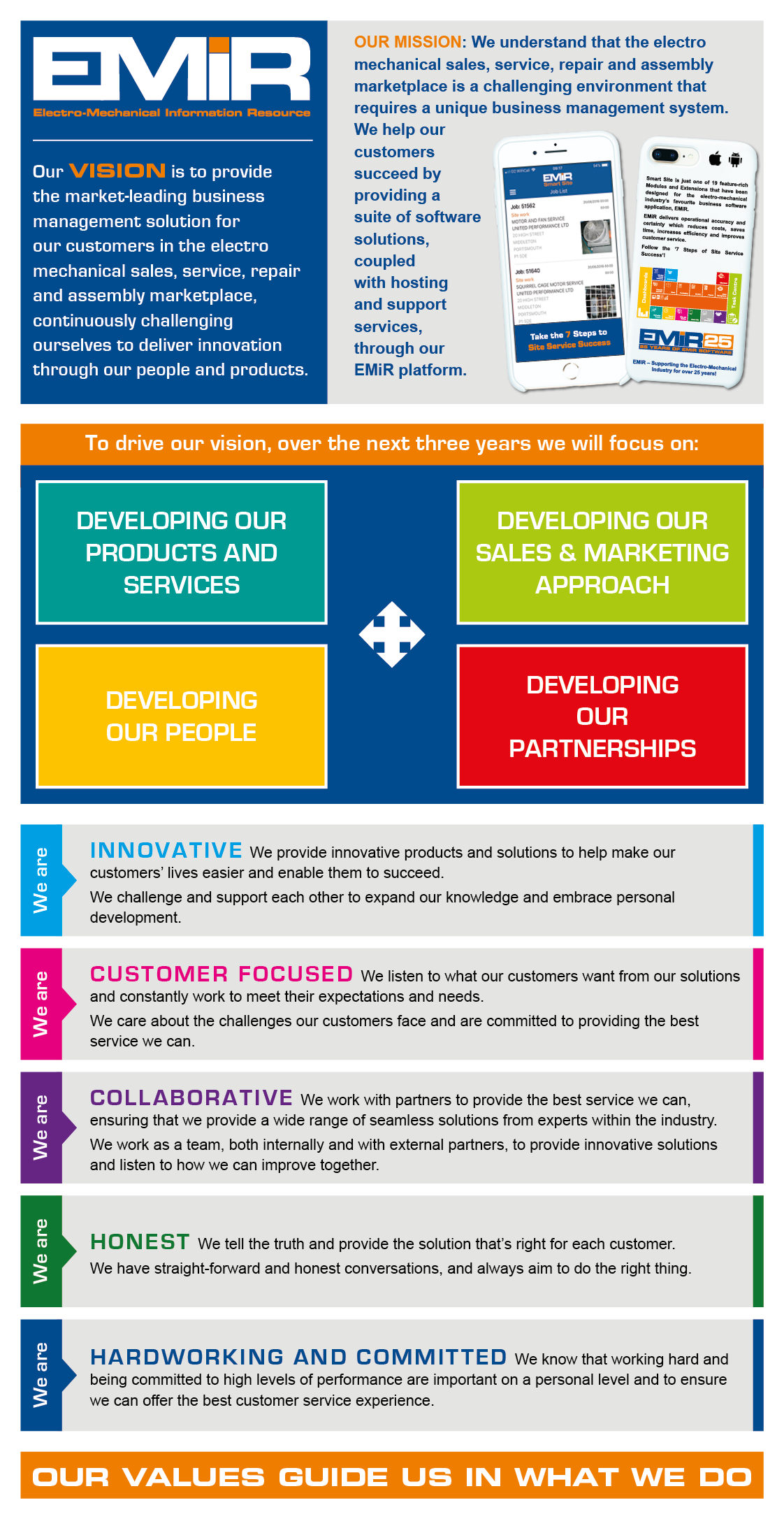 Related Links and Downloads