FenFlow Case Study
EMiR have been working with Fenflow , formerly Shoebridge Engineering, for many years and in that time we have helped to support their tremendous growth by offering a streamlined and fully integrated job management system.
About Fenflow Ltd
Fenflow specialise in the Repair of PUMPS, VALVES, GEARBOXES & HEAT EXCHANGERS, and have a long heritage of serving this market having been established service business for over 50 years. You may know FenFlow by their former names of Brittannia, Crane, IMI and more recently Shoebridge Engineering Limited. In 2006, the company moved from their previous site at Cradge Bank to the purpose built workshop at Kellet Gate, Spalding. The company name changed to Fenflow Ltd in 2017 and the General Manager, Lee Oliver, became owner and director in 2020.
Over the years, Fenflow have developed an experienced and skilled team dedicated to offering a total engineering service package, ensuring that their customers receive the highest service level, quality and professional service from initial enquiry to completion, maintaining the flow of operations throughout the UK.
What FenFlow have to say about EMiR Software
Sara Oliver, FenFlow Director, explains, "We chose EMiR, because it is designed specifically for our industry. The software is intuitive to our business needs and has gives us great visibility of what jobs are planned, resources that are required for each job, labour that needs to be scheduled and when the job is complete so we can invoice the customer in a timely manner. Customer service has always been of paramount importance to us. Using EMiR Software and specifically the CRM module, enables us to keep the customer front and centre. Having a whole view of what is expected and how we can meet those expectations helps to keep all of our customers at the heart of everyone's day to day job."
Modules and Extensions purchased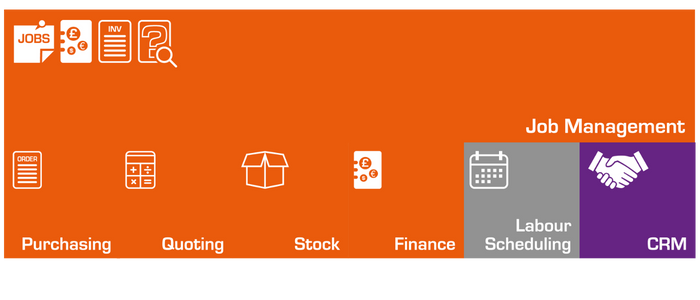 For more information on Fenflow's services please visit – www.fenflow.co.uk