Online Training
Online training is available via our EMiR-Learning platform which has a variety of courses available and each has an associated test to achieve certified EMiR qualifications. We can also provide custom one-to-one online training, dealing with specific requirements.
Online training is a cost-effective way to learn all about EMiR.
In 2021, we launched our eMiR-Learning platform which allows users to attend various courses on many aspects of EMiR where users can watch videos and learn at their own pace and become certified EMiR users by passing course-specific examinations.
This is ideal for both new starters to learn all about EMiR and for existing staff to brush up their knowledge and learn about the latest features in EMiR for their job roles.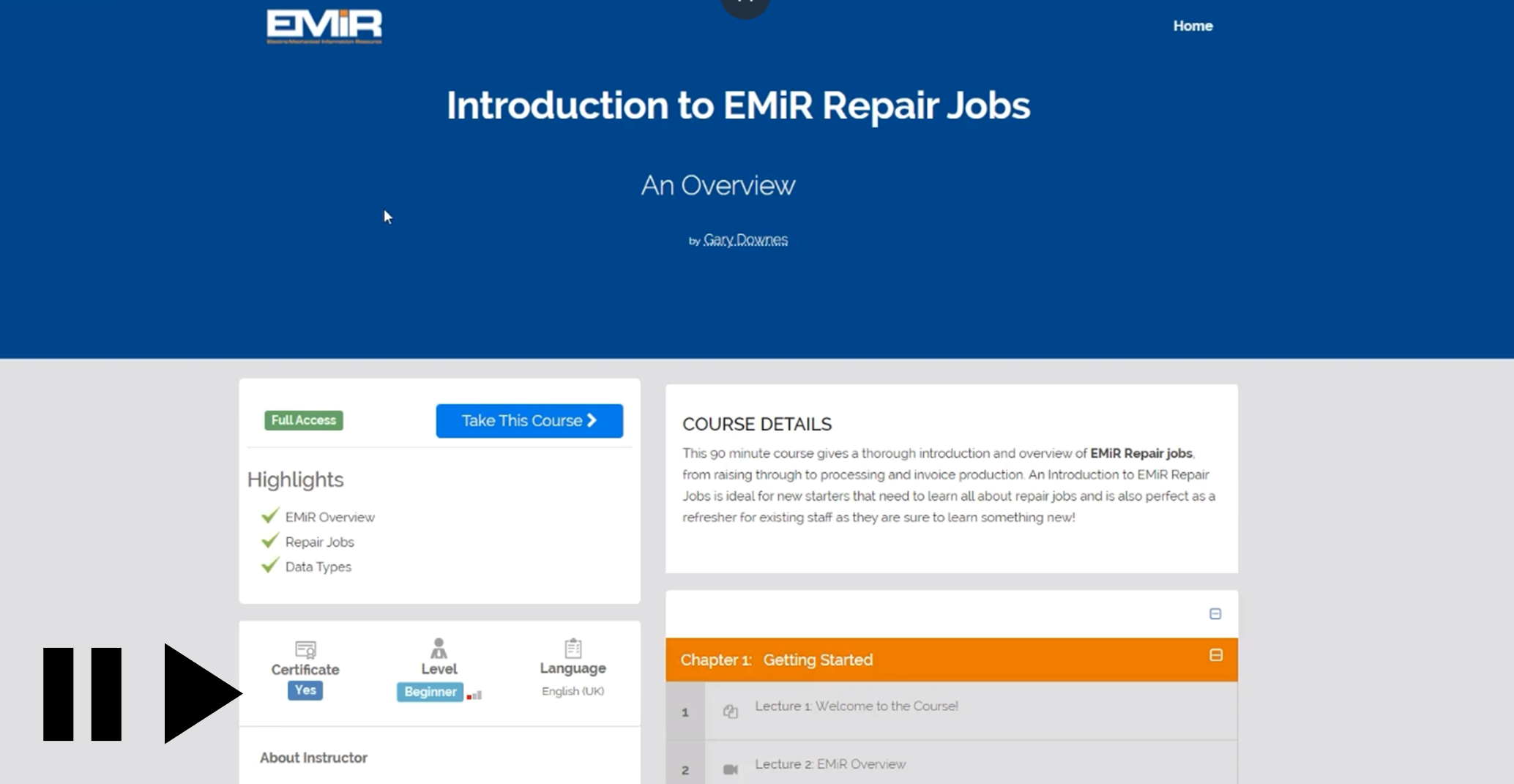 We can also provide specific online training, one-to-one or in a group, to have direct training with an EMiR trainer on any aspects of EMiR that you need to learn.
Prices are £85 per hour and can be organised to suit.