On-line training is a cost-effective way to learn all about EMiR.
In 2021, we launched our eMiR-Learning platform which allows users to attend various courses on many aspects of EMiR where users can watch videos and learn at their own pace and become certified EMiR users by passing course-specific examinations.
This is ideal for both new starters to learn all about EMiR and for existing staff to brush up their knowledge and learn about the latest features in EMiR for their job roles.
Yearly Subscriptions & Pay-As-You-Go!
We've added, along with the great value of yearly subscriptions, the option to use a pay-as-you-go option for those customers that want to on-board new staff or train individuals as the need arises.
Our pay-as-you-go option gives you a single course, per person for just £50 and a bundle of 10 courses, per person for £250, a 50% saving! Yearly subscriptions vary depending on how many users you require.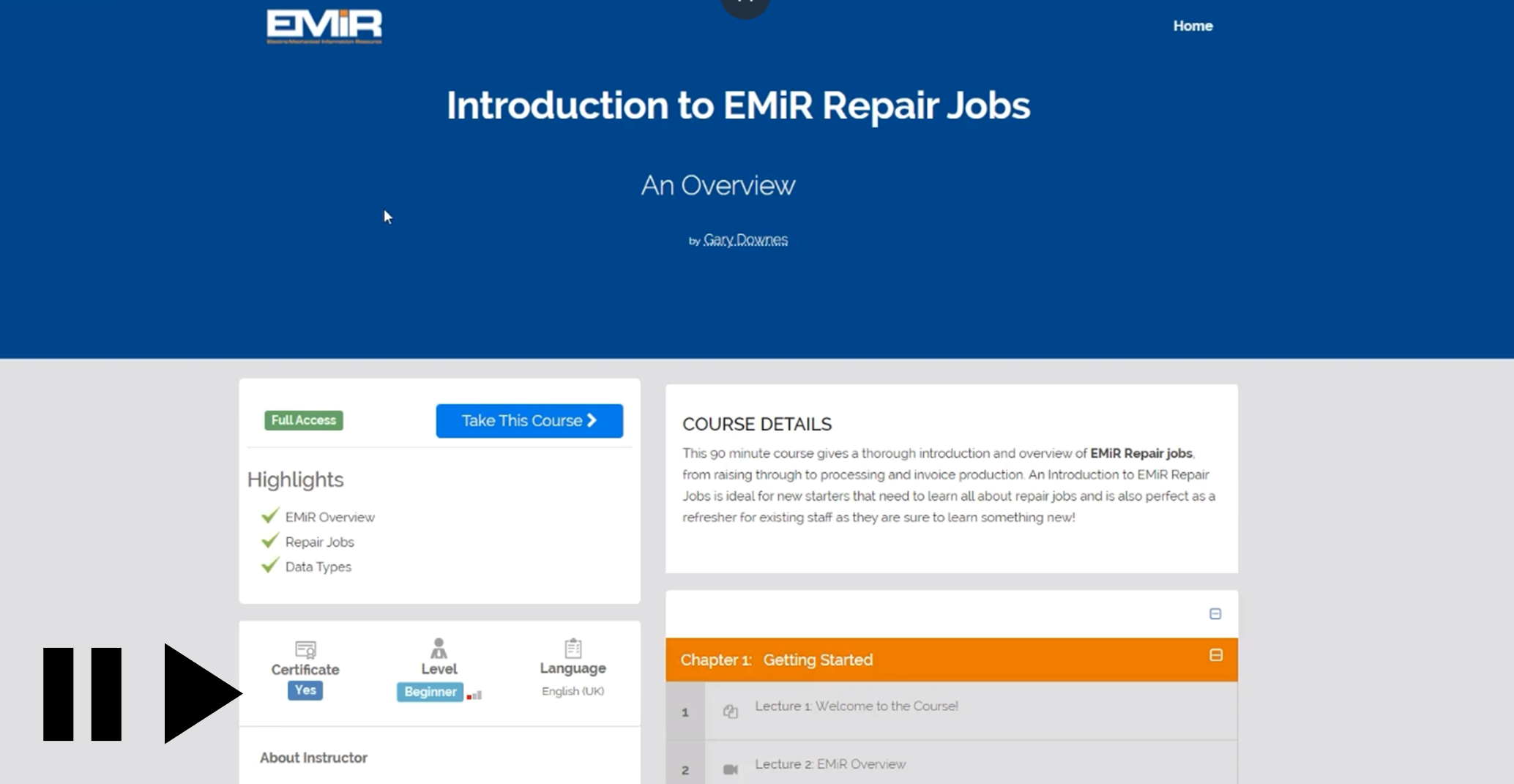 We can also provide specific on-line training, one-to-one or in a group, to have direct training with an EMiR trainer on any aspects of EMiR that you need to learn.
Prices are £85 per hour and can be organised to suit.