EMiR Certified Learning
1. Watch the Video
eMiR-Learning is an easy-to-use program that you can at access at anytime from any device.
Watch this short video below to see how easy it is.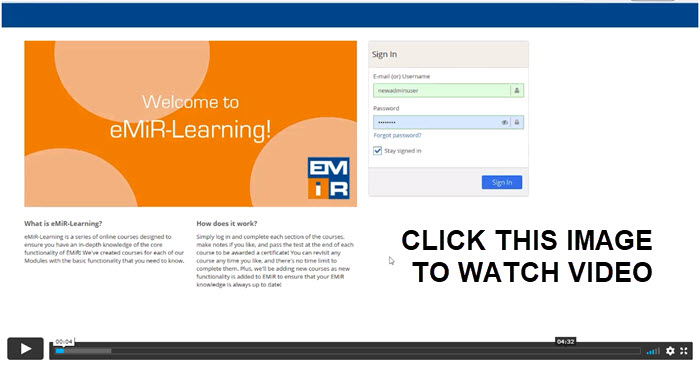 2. Take the 7-Day Trial

We'll need just four pieces of information:
Company name
Your name
Your email address
The course you want to view
Click this link and follow the instruction. Click Here!
3. Sign Up to Learn

All we'll need is a list of all of your users and their email addresses.
Each user will be emailed their own access codes and instructions.
We'll make all of the courses active and the learning can begin.
Click this link to register your business account. Click Here!