Pumps and Motors UK Ltd.
Pumps and Motors UK, based in Essex, maintain a large number of London's key buildings and leisure centres. They support office and site-based contract managers with a 24-hour emergency breakdown service and preventative maintenance programme. Pumps and Motors have an EMiR Professional system with 10 user licenses and the Smart Site Extension.
About Pumps and Motors UK
Pumps and Motors are a successful maintenance company with a difference. Unlike many other maintenance companies, Pumps and Motors have a fully equipped site including welding, prefabrication, lathe turning, and milling workshops.
Pumps and Motors first purchased EMiR back in the 1990's. As early adopters of EMiR, they have always benefitted from a system that is designed around their key needs and industry requirements and has developed greatly over the last 25 years. EMiR is continually developed, and the majority of its features are created based on the power of customer feedback.
As an organisation, Pumps and Motors, like many other businesses, relied on printed paper to transfer engineering reports, customer sign-off sheets, timesheets, and stock takes back to the office from remote locations. With the introduction of Smart Site, Pumps and Motors were able to access EMiR from their phone or tablet, leading to paperless job tracking helping the environment and your business. Smart Site also features recording of time, mileage activities, recording photographs before and after a job, and even getting customer's approval signature. All of this information is then synced with the EMiR system and can be accessed from the workshop.
"iPhones and Android phones are no longer new technology, they are essential data devices for everyone. Pumps and Motors are an established, but forward-thinking customer, using EMiR and Smart Site to realise the instant benefits of a paperless environment and that can only mean a better service for their clients."
Gary Downes, Managing Director of Solutions in I.T.
Modules and Extensions Purchased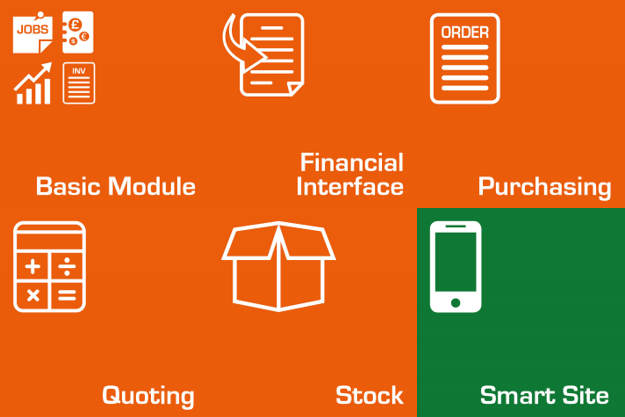 What Pumps and Motors UK Have to Say About EMiR
"When a customer calls you need all of their information to hand. If you don't have the answers they need they can quickly become dissatisfied with your service and ringing them back doubles your effort. We needed to make life easier for everyone and changing from a manual system to software was the way forward. Everything you want to know about a job is in EMiR for everyone to see."
Dawn Stephenson, Administration Manager
We thank Dawn and all the staff at Pumps and Motors UK for taking part in this case study and hope they continue to prosper with their EMiR Professional system.
Related Links and Downloads