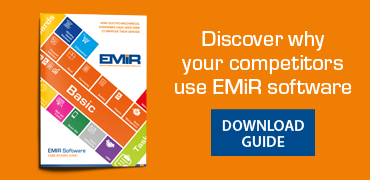 Welcome to EMiR Software!
The market-leading business management software for electrical and mechanical engineers working with all manner of industrial and commercial equipment and their control systems.
EMiR covers all aspects of system build, installation and commissioning, workshop repair and on-site servicing, spare part purchasing and sales distribution, prospect and customer marketing, sales quoting and invoicing, hire management and complete financial control.