EMiR-Cloud
Whether you run a small business or a large corporate organisation you have to give consideration to your computer network. Like all pieces of capital expenditure which depreciate over time, you have to maintain the asset, ensuring that it is fit for purpose and that takes skilled resource. You can, of course have the expense of replacing equipment on a regular basis to ensure that failures are minimised, or you have an alternative…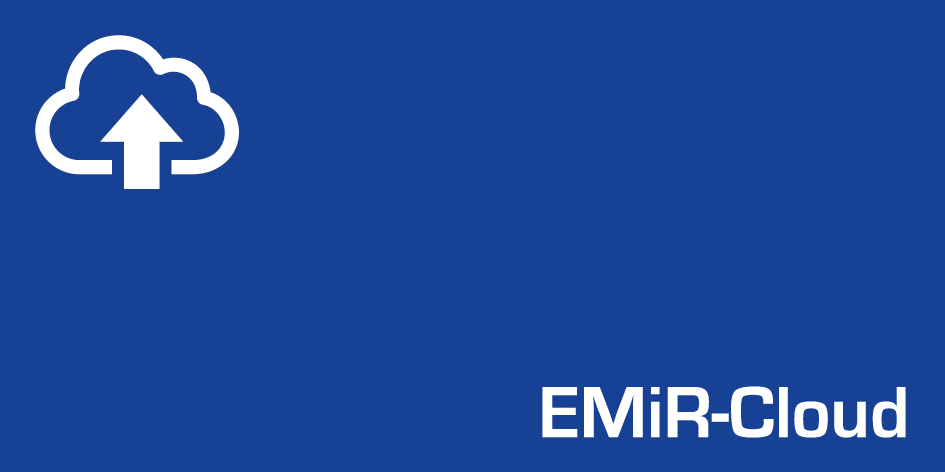 The Technology behind the EMiR-Cloud
First of all, let's define the Cloud. The Cloud is a virtual place where you store information. In essence, it's a computer server that no longer resides in a cupboard at the end of the hallway in your office, but in a number of secure data centres around the world.
…and we mean, secure. Only you have access to this information. It is protected and because you no longer have a need for a computer server in your office, you no longer need worry about virus protection, backing up information or storage space, the Cloud does it for you.
The software applications you use everyday
If you name all of the software you use in your daily lives, the list will be something like this:
• Email
• Word, Excel, Publisher, PowerPoint
• Accounts including order processing and invoicing
• Stock control and service centre software
• Payroll and banking
We all have our favourite software packages and they can all be hosted from the Cloud.
Specifically, what's the EMiR-Cloud?
The EMiR-Cloud gives you four options:
• EMiR, any configuration of Users, Modules and Extensions
• Microsoft Outlook Email
• Microsoft Office, Word, Excel, PowerPoint, etc.
• Other applications your business uses
Three clear reasons to choose EMiR-Cloud?
1. The Best Software for your Business
A solution that is tailored to your needs in terms of supplying the right software tools to each department. EMiR-Cloud is the same as your on-site installation (or more!). Accounts, job costing, purchasing, time & attendance, CRM, quoting, sales invoicing, whatever you decide.
2. Always Up-to-date and No-hassle
You never have to worry about virus & malware protection, firewalls, having the latest operating systems or keeping the server patched. All of this is taken care of. Every computer user will have the latest version of Microsoft Office and the back up is automatic.
3. No Up-front Hardware or Software Costs
The EMiR-Cloud model is supplied on a monthly rental allowing you to spread the payments across the year, whilst enjoying the benefits of a fully integrated EMiR environment. For new users to EMiR, the EMiR-Cloud is complimented with a comprehensive on-site and on-line training programme on a pay-as-you-go basis, ensuring that efficiencies and cost savings are guaranteed.
"I want to know more, what should I do now?"
Call Steve Ashman on 0845 009 4588 or email steve.ashman@solutionsinit.com We'll want to ask you a few questions to know more about your business and how you see EMiR-Cloud working for you. In return, we'll offer you a detailed breakdown of price. Whether you are looking for the answer to a single problem or intrigued how EMiR can save you money and make your business more efficient, pick up the phone today.