EMR Silverthorn
EMR Silverthorn, based in Wembley, provide a range of high-quality products and services including electric motors, pumps, fans, gearboxes, bearings, filters, belts, chains, inverters, and control panels. EMR Silverthorn have 7 user licenses on EMiR Professional
About EMR Silverthorn
EMR Silverthorn have specialisims in the fields of workshop repair, dynamic balancing, vibration analysis, laser alignment, thermography, and test facilities. They have even supplied, services and supported blockbuster movies, including Harry Potter, James Bond and Mission Impossible. EMR Silverthorn offer expertise in new installation, restoration of existing equipment, and replacement of outdated solutions with state-of-the-art motion technology.
With so much important work in the system at any one time, EMR Silverthorn couldn't produce the schedule of completed work using a paper-based process. There simply wouldn't be the visibility to deliver each individual element on time, especially where a requirement can change at a moment's notice and decisions need to be made based on recorded data.
To solve this, EMR Silverthorn purchased EMiR and its Smart Site Extension. It is the business management solution that sits at the heart of EMR Silverthorn. From the moment the enquiry is received, every aspect of the work (equipment to be used, each element of specialist labour) is recorded in EMiR and each member of the team has full visibility. Smart Site allows engineers to access EMiR on the phone and provides a paperless alternative for recording of time, additional materials, and customer sign-off.
"Use of clever technology like Smart Site eliminates the need for paper work and keeps the whole company informed of the working status of each job and how profitable they really are. There are no delays in getting this information and no paper to process"
Gary Downes, Managing Director of Solutions in I.T.
Modules and Extensions Purchased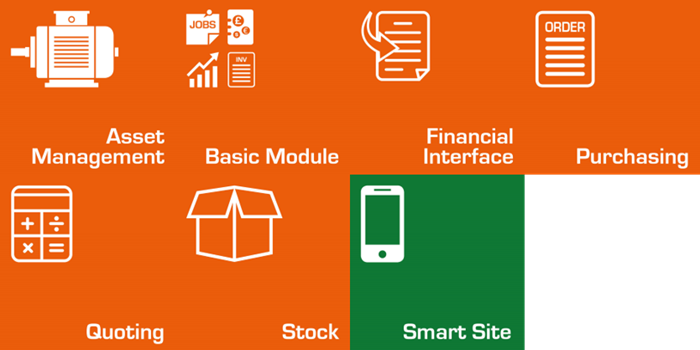 Related Links and Downloads