Elevated Engineering, Middleton, Manchester
Elevated Engineering Services Ltd started trading in October 2009 to provide a high quality, professional and personal service in all areas of Electric Motor, Gearbox and Pump repairs & supply in and around the Northern Counties of England. Their client base now includes all of the major Blue Chip Lift companies, both locally and nationally.
IT Services Upgrade - EMIR-Cloud for an existing EMIR company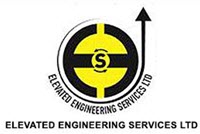 Background of the customer
As well as an extensive portfolio of work in general industry, Elevated Engineering is specialist in the provision of Lift services.
More information can be found on these services from the Elevated Engineering website: http://eeslimited.co.uk/about-us
Elevated Engineering is proud to be a member of the AEMT – the Association of Electrical and Mechanical Trades and fully accredited in the SafeContractor and ConstructionLine schemes, ensuring a high standard of work and health & safety competence.
An EMIR solution for a lift service company on the up!
The EMIR Standard solution has been bringing benefits to Elevated Engineering since its installation in 2013. At that time, the Managing Director John Mellors took the decision to install the Logistics Bundle of EMIR Standard, comprising of the job management, stock, purchasing and sales quoting modules and winding details database extension.
Over the years, the company has continued to grow employing new skills to expand its core services. A change in diversity, an increase in people and business growth can be challenging, but as Managing Director John Mellors explains software can aid direction. "Growing as we are has many challenges. None more so than the clear communication between the team and office, issuing jobs and ensuring all of the correct information makes it way back to the accounts to ensure invoicing takes place with all the right details."
As a growing business, their EMIR users and the data associated with them, grew at a fast pace and the management found it very restrictive to only be able to access EMIR from within the workplace. So, after essentially outgrowing their peer-to-peer network after just two years, they needed a server and one that could be accessed at anytime from anywhere. This is why EMIR-Cloud was such a great solution for them. They had little upfront costs, had no local setup or configuration to do, didn't have to spend time and money replacing their existing PC's or network, and got a high-performance Windows server running on a superfast internet connection, that is as easy and fast to access from home as it is from their workplace.
The EMIR team took all of the software and data that Elevated Engineering, use starting with EMIR, and moved it into the Cloud, onto a highly secure server on the backbone of the internet. The EMIR-Cloud server allows the company to log onto their systems from wherever they happen to be. Simon Horn, the Finance Manager said "There were times when accessing our data from home would be a priority for the management team and our solution would be leaving a computer turned on in the office and using a third party software package to make a connection - this was not the most reliable or easy method for staff and only allowed one user at time!"
In the business now, remote engineers and sales people all have laptops and mobile devices and all they need is an internet connection or phone signal to see what is important and update their system data accordingly.
The EMIR-Cloud is a solution that offers complete peace of mind, your data is backed up and in a secure data centre while the Solutions in I.T. support team will take care of everything else meaning your transition to the cloud is virtually painless!

Related Links and Downloads