Deebridge Electrical Engineers
Deebridge Electrical, based in Aberdeen, operate in the oil & gas, manufacturing, marine, and industrial sectors. Since first purchasing EMiR in 2008, Deebridge now have 8 licenses for EMiR Standard and also purchased the CRM Extension.
About Deebridge Electrical
Deebridge Electrical supply and manufacture electrical power and rotating equipment, as well as provide on-site, workshop and testing & certification services. Being a member of the AEMT, Deebridge heard about EMiR and decided to make the investment. Deebridge needed to keep track of all interactions with their current and future customers, and so purchased EMiR CRM to help them better understand their performance.
Modules and Extensions Purchased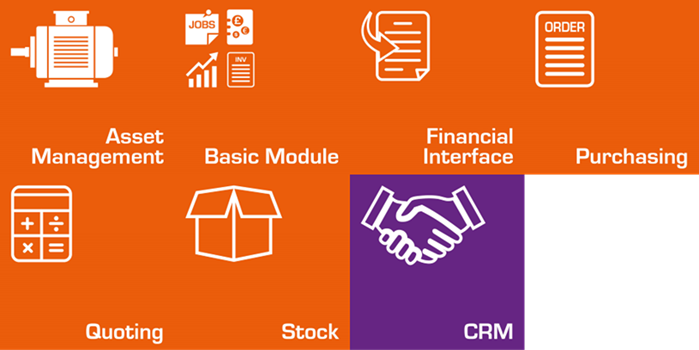 What Deebridge Electrical Have to Say About EMiR
"As Operations Director of Deebridge, I needed a tool that would allow me to better understand and manage our sales performance. As we already used EMiR to manage our workshop operations, extending our subscription to the CRM module made good sense given that they are designed to be compatible and communicate data instantly. The CRM installation was very straight forward and the training & support we have received was excellent. I can now easily monitor all ongoing sales activity, create sales targets and manage client accounts individually. The system has the flexibility to let us group and monitor our clients the way we want to. I have no doubt that this is going to help us improve our account management process and ultimately have a positive impact on the bottom line. It's also reassuring to know that Solutions in IT are always on hand to provide support where we need it. They could not have been any more accommodating in terms of tailoring their service and product to our particular needs. We really appreciate it."
Dave Marr, Operations Director
We thank Dave and all the staff at Deebridge Electrical for being part of this case study and hope they continue to develop with their EMiR Standard system.
Related Links and Downloads