Fluid UK, Wallasey, Merseyside
Fluid Engineering UK Ltd was established in 1996 and has steadily grown into one of the North West's premier pump supply and repair companies. Having recently opened a purpose built Service Centre & Offices located in Wallasey, on the Wirral peninsular they are ideally situated to serve the concentrated industrial areas of Liverpool, Ellesmere Port, North Wales and North West Cheshire.
Fluid Engineering UK utilise EMIR-Cloud services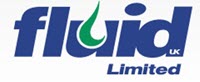 Background
They have a vast and varied wealth of pump & pumping knowledge allied to extensive hands on experience, serving all sectors of industry for many years, from utilities and waste water to petro-chemical, pharmaceutical and food production.
More detail can be found about Fluid Engineering UK Limited on their web site: www.fluidukltd.com
IT Infrastructure – solving the network dilemma
A problem that faces many businesses in the UK is what to do next when IT systems come to the end of their workable lives. In recent years, the only alternative many of us would have was to replace ageing servers with newer hardware and refresh Microsoft licences. But now, there is an alternative as Fluid UK have found.
"The thought of replacing an old server in the business and the valuable time it would take away from what is important wasn't something that we wanted to do again. Apart from the large upfront costs for such a project, the business would face extensive disruption while the work took place and then there would inevitably be some issues as the new server settled down." Says owner, Jamie Dawson.
With your own on-site server comes the responsibility of maintaining software updates, email services and ensuring accurate back-ups are restorable in the event of an emergency. EMIR-Cloud removes all of this effort and worry. All of Fluid UK's software systems including EMIR were moved to the EMIR-Cloud with minor disruption. The service is now maintained and monitored by the EMIR support team and the customer always benefits from the latest specification hardware.
Jamie adds. "EMIR-Cloud is quick and ultra-reliable. I have online access to EMIR Outlook and Sage, my main two applications, along with all of my data and photographs somewhere I can trust. The added benefit is that my engineers can also log onto EMIR with their laptops whilst out on-site or at home and update jobs easily. This cuts down on delays in invoicing and any inaccuracies that may occur in the life of the project. I have peace of mind that everything is now taken care of."
EMIR-Cloud is available for all sizes of company and can accommodate all of the software your business uses including EMIR, Microsoft Office, and other key business applications and their data. The installation of EMIR-Cloud allows you to pay monthly for your IT services and avoid large upfront capital costs. It is easily accessible and a very cost-effective alternative to on-site servers.

Related Links and Downloads