Hidrostal Ltd, Berkshire and West Yorkshire
Hidrostal Ltd is responsible for marketing Hidrostal AG products in the UK, Ireland, Africa, the Middle East, India and Pakistan. With over 30 years of experience and having deployed thousands of pumping systems Hidrostal fully understand a clients' needs and the technical requirements involved.
Company Background
Hidrostal Ltd was established in 1980 and is a distributor for Hidrostal AG, a major Swiss pump manufacturing business formed in 1967. Bare shaft pumps are brought to the UK, where they are customised to specification. This includes the fitting of seals, local manufacture of drive assemblies for vertical sump pumps, fabrication of baseplates for horizontal units and assembly to UK procured motors and couplings. The complete customised pumps are then shipped to the final customer.

System: EMIR-Cloud – Hosted IT solution
User Licences: 45
Software: EMIR Professional, Microsoft Office and Outlook
Project Background
In August 2014 Neil Langdown, the Managing Director of Hidrostal spoke to Gary about the EMIR-Cloud. With aging servers in both the Newbury and Castleford offices a decision would soon be made to replace the equipment to ensure continuity of service. A Cloud hosting solution promised to offer a maintenance free hardware environment, connectivity between the separate offices of the business whilst centralising the work of over 45 users in EMIR, an alternative method of securing data and disaster recovery and the knowledge that any future hardware component failure would not disrupt operations.
To be fair, requirements of this nature are not uncommon in any modern business. A finance director's role will include the analysis of hardware costs, the tax and writing down allowances for the chosen asset, costs associated with support either by an internal employee or external managed service, replacement of faulty parts and the impact of downtime, and more importantly, the overall spend to achieve a suitable uptime. After all, what company can afford extended periods without email or EMIR if the worst was to happen, a fire, break-in or virus attack.

Solution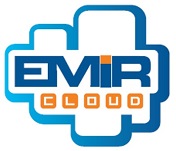 Solutions In I.T. arranged the transfer, moving around 45 EMIR users to the EMIR-Cloud in around two days without disruption of service.
EMIR-Cloud is secure – the data stored in the Cloud is replicated in two locations simultaneously and backed-up, no matter what happens on your site your important data is safe.
EMIR-Cloud is reliable – if a server fails or a component of the hardware needs replacing, the EMIR-Cloud uses the replication on a separate server and you remain up and running.
EMIR-Cloud is supported – Solutions In I.T. take away the pain of server support and leave you to do what you do best.
Customer Feedback
" The transition to EMIR-Cloud allowed Hidrostal to move from our own on-site servers supported externally to a fully hosted IT solution in a matter of days. With over 45 employees using EMIR Professional, Microsoft Office and Email, it was important that the business did not suffer during the transfer. I'm pleased to say the move was seamless."
Mr Neil Langdown, Managing Director, Hidrostal, Berkshire
Published: September 2014

Related Links and Downloads