Brochures & Documents
See the below list of all our PDF documents to help answer any questions you may have on our software and services.
Mini EMiR Brochure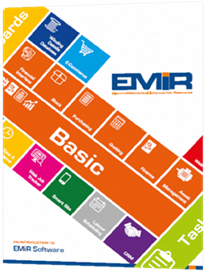 Full EMiR Brochure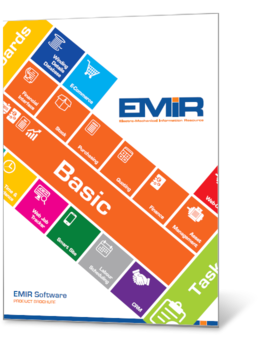 eMiR-Learning Brochure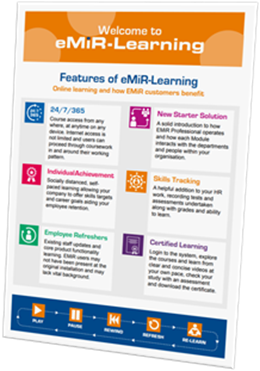 Will EMiR Work for You? A Quick Comparison Checklist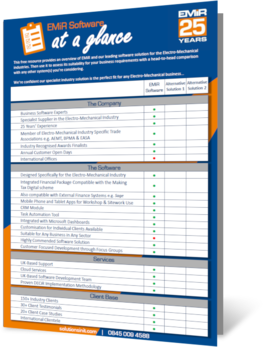 How Can EMiR Improve Your Business' Efficiency?

No Man is an Island...But What About Your Data: A Guide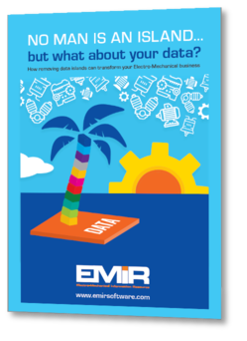 Five Decisions Made Easier with Dashboards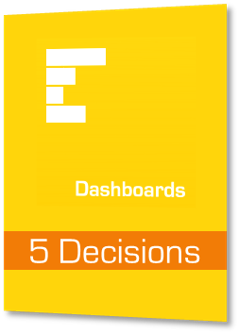 Seven Steps to Site Service Success with Smart Site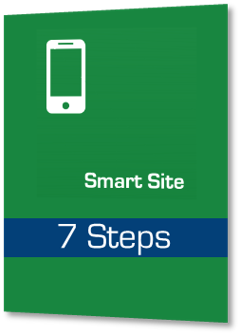 Case Studies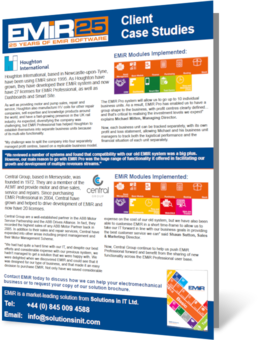 If you do not have Adobe Acrobat Reader, click here
Can't find what you are looking for? Please contact us and we will be happy to help.