2019 - 25 Years of EMiR
With 2019 coming to an end, our Director, Gary, takes a look back on how EMiR Software has developed over the last year.
As we draw near to the end of another year, I wanted to take a look back on what EMiR Software has achieved this year.
Of course, in 2019 we celebrated the 25th year of EMiR software. 25 years since I first wrote the original code and launched EMiR… a lot has changed since then! I began then as a sole trader back in 1994, but here we are ending 2019 with 15 staff spread across the country in our Harborough office, Newcastle, and our team of developers down in Harlow.
So, what's happened in this year? Firstly, we were part of three different industry awards! In the IT Europa Awards we were runners up in the Vertical Market Solution Category. EMiR Smart Site was nominated for Product of the Year in the Pump Industry Awards, and both EMiR Software and EMiR Professional 2019 were nominated for Supplier of the Year and Product of the Year respectively at the AEMT Awards. Whilst we are yet to win, it was great to be in the presence of such hard-working, well-respected people in the industry… and there's always next year!

In terms of the EMiR Team, we've grown by two people in 2019! We've taken on another apprentice, Charley Pounds, as well as my daughter, Lara, as part of our sales and marketing team. Plus, Josh Bottomley, our first apprentice, has just passed his Level 3 and Steve Ashman, our Business Development Manager, celebrated 5 years with the company – so good news all round!
As always, there's been a bit of golf in the year, with EMiR Software attending golf days hosted by both the BPMA and the AEMT. The AEMT Golf Day back in September was a special one, since we sponsored the event to celebrate 25 years of EMiR! On top of that, the EMiR Software Team actually won the team score award on the day, narrowly beating ABB on the back nine!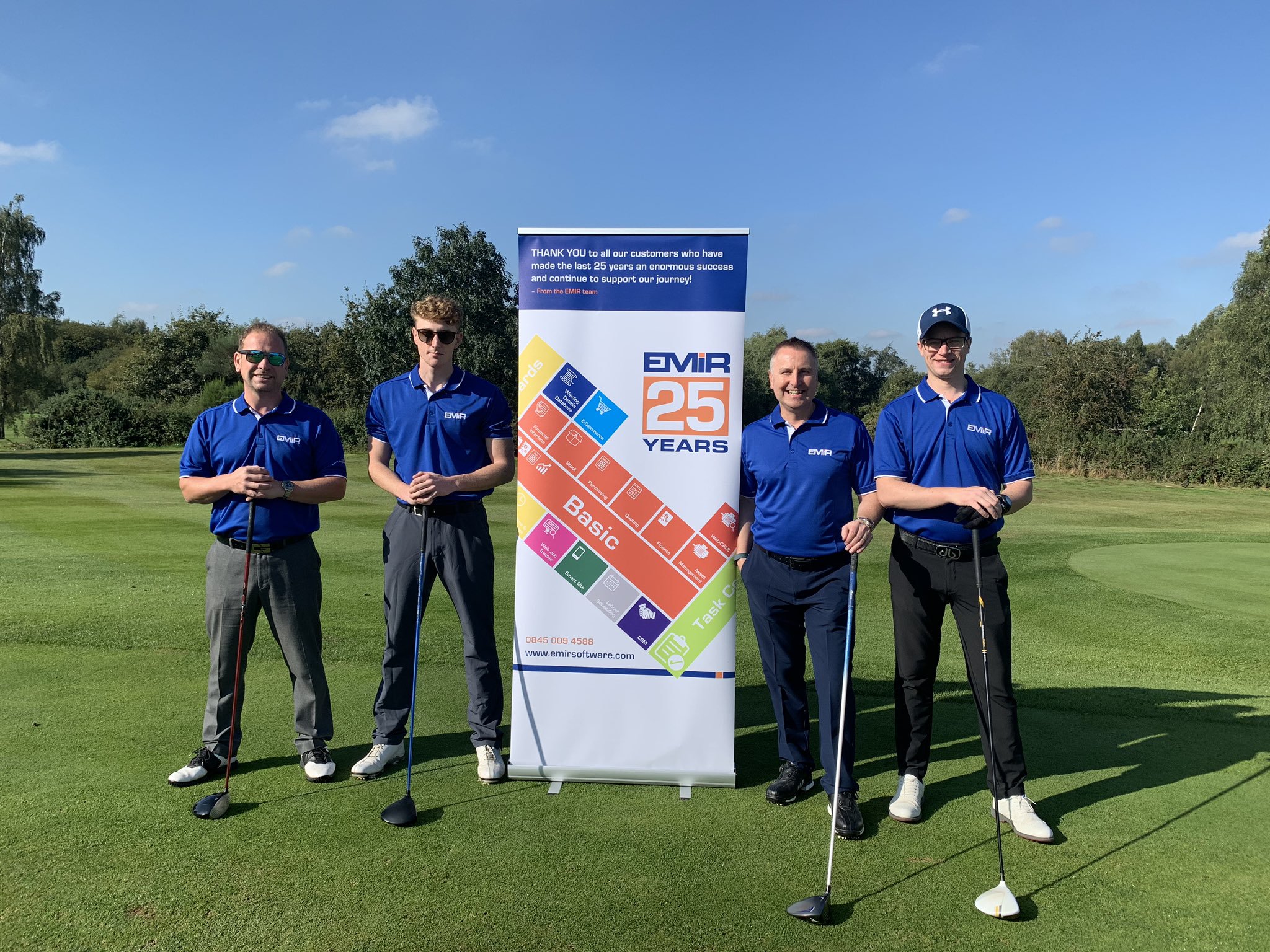 The highlight of the year for me though, has to be our Customer Open Day which was held at St. George's Park, the home of England football training. We unveiled EMiR Professional 2019, Workshop Routing V2, CRM V8 (!) and the latest Smart Site update, but the best part for me was seeing all of our customers have a great day thanks to the effort put in by every member of the EMiR Team. Each year, before the Open Day, I say we're never doing another one because of all the hard work it requires… and every year, immediately after, I say when are we doing the next one! It's great to see the team's hard work pay off, and to hear the positive things our customers have to say. Here's to the 2020 Open Day!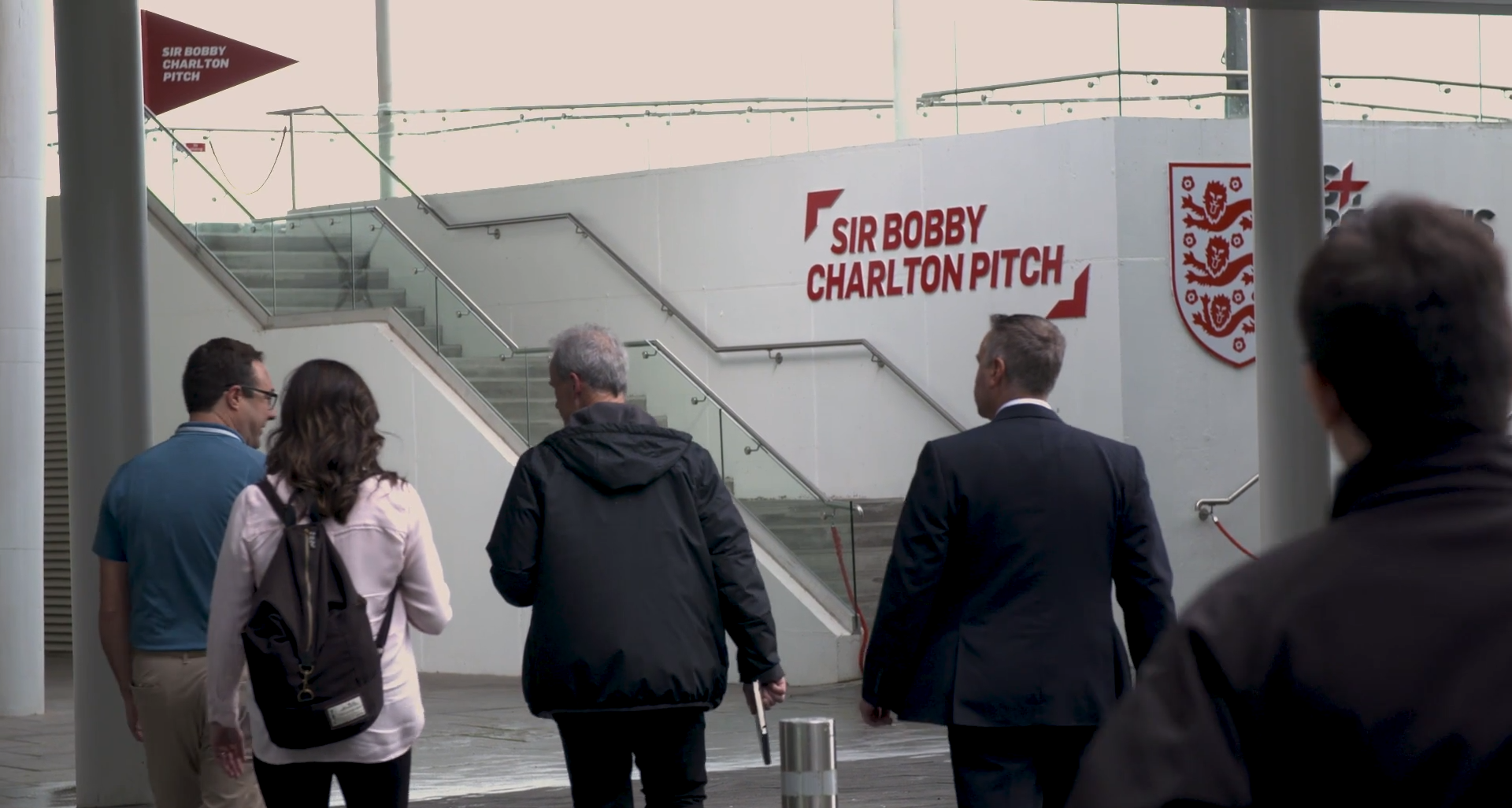 If you haven't yet had the chance to watch our Open Day highlights video or the movie trailer-style video of the EMiR and Partners vs Customers football best bits then I highly recommend you do! It was a great day and I appreciate every single customer that made the trip.
It's been a great year for EMiR Software, and I just want to thank all of our customers for their continued support and hope they have a great 2020! And… I wish you an EMiRy Christmas!
Cheers,
Gary