75 Years of the BPMA
10/11/16 75 Years of the BPMA Celebrated in Style
To help celebrate three-quarters of a century serving the British pump industry, the BPMA recently staged a special Anniversary Dinner and Dance.

Held on the evening of 6th October at the Heythrop Park Resort in Oxfordshire, on the outskirts of the picturesque Cotswolds, the event was attended by some of the leading companies associated with this important industry sector.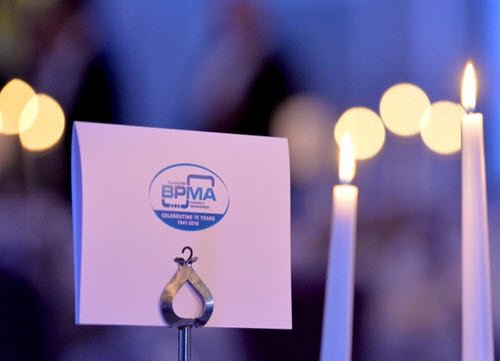 Sponsored by Grundfos, Wilo and WEG, and presented as the highlight of the BPMA's year-long celebratory activities, the evening started with a Champagne Reception in the Grand Hall of the old Manor House, accompanied by live music. This was followed by the sumptuous Anniversary Dinner in the Enstone Suite, along with more live music, and dancing late into the night.
BPMA Director and CEO, Steve Schofield, commented, "We were delighted to acknowledge the past endeavours of the Association with a wonderful night of celebration and to herald the next 75 years of BPMA service to the industry. The musical showcase by West End 2U was truly exceptional, as was the wonderful sound created by the Swinging Little Big Band." He added, "The evening was a joy to host and on behalf of the BPMA and all those in attendance, I would again thank our three sponsors for their kind and generous support".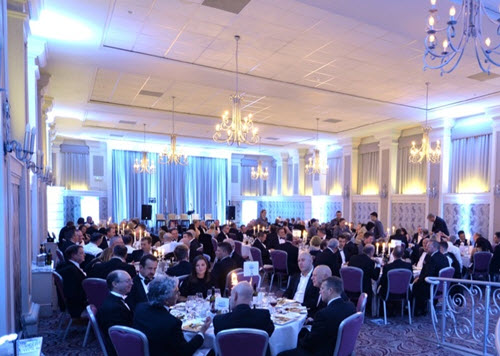 BPMA staff members have been overwhelmed by the reaction to the dinner, which without exception, and against the backdrop of 'Brexit uncertainty', has been extremely complementary.

Peter Reynolds, BPMA President and Grundfos Managing Director -"The 75th Anniversary event was a fantastic success and it was great to see so many people who are associated with the industry – both past and present – in attendance. It was a particular honour for me, as the current President of the BPMA, to be involved and we at Grundfos were pleased to play our role and help sponsor and support such an auspicious occasion."
You can find out more about the BPMA from the link below:
Related Links and Downloads