Why You Should Enter the AEMT Awards
24/07/19 - 3 great reasons to enter the AEMT Awards 2019
This year's AEMT Awards are on the 21st of November at the Doubletree by Hilton, Coventry. This is a wonderful opportunity to showcase the best parts of your business whilst also celebrating the achievements of others in your industry.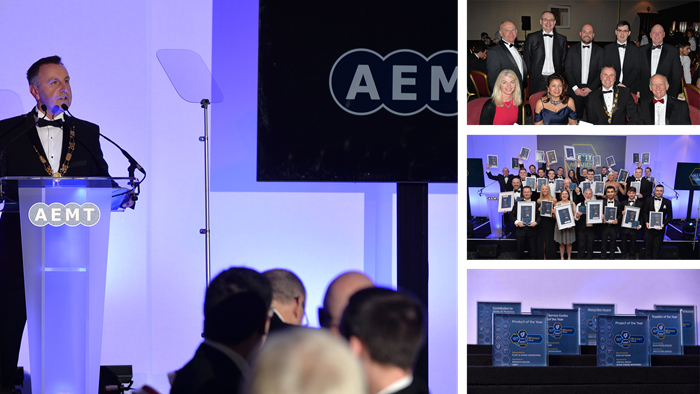 There are six categories available for nominations and you can enter as many as you like, with multiple entries possible in some categories (such as Product of the Year)!
Product of the Year
Project of the Year (proudly sponsored by EMiR Software)
Service Centre of the Year
Supplier of the Year
Contribution to Skills and Training
Rising Star Award
Winners of each category will receive a trophy and certificate, and industry recognition, but there are so many more reasons to enter! We've whittled it down to our three favourites.
1. A Chance for Benchmarking
The process of entering the AEMT Awards is thorough. You'll have to think about your business or product in different ways and compare yourself to your competitors on innovation, sales growth, and customer service. Preparing your entry will help you to consider ways to do things better and highlight the areas where you can improve. Completing your application will give you all of this, plus a chance of winning an industry-recognised award!
2. Brilliant (not to mention FREE!) PR
By entering the AEMT Awards your business will automatically get free marketing and PR! You'll receive the official AEMT Awards Finalist or Winner logo for use on your website, brochures, business cards…or anywhere you see fit! This logo can act as an endorsement of your business by the AEMT, sending out positive signals to your customers. If you win one of the AEMT Awards you'll get your business recognised throughout the industry, which could help you to secure new contracts, find new supply channels, and break into new markets.
3. Employee Motivation
The AEMT Awards celebrate your business' achievements, which wouldn't have happened without the hard work of your employees. Winning an award will give them the recognition they deserve and boost morale throughout the company. You can even nominate a particular standout employee for the Rising Star award!
Entries for the AEMT Awards close on September 5th and the process is very easy-to-follow, so why wait? Get started on your entry now!
Related Links and Downloads