AEMT Conference 2015
28/07/15 Join the 70th Year Celebrations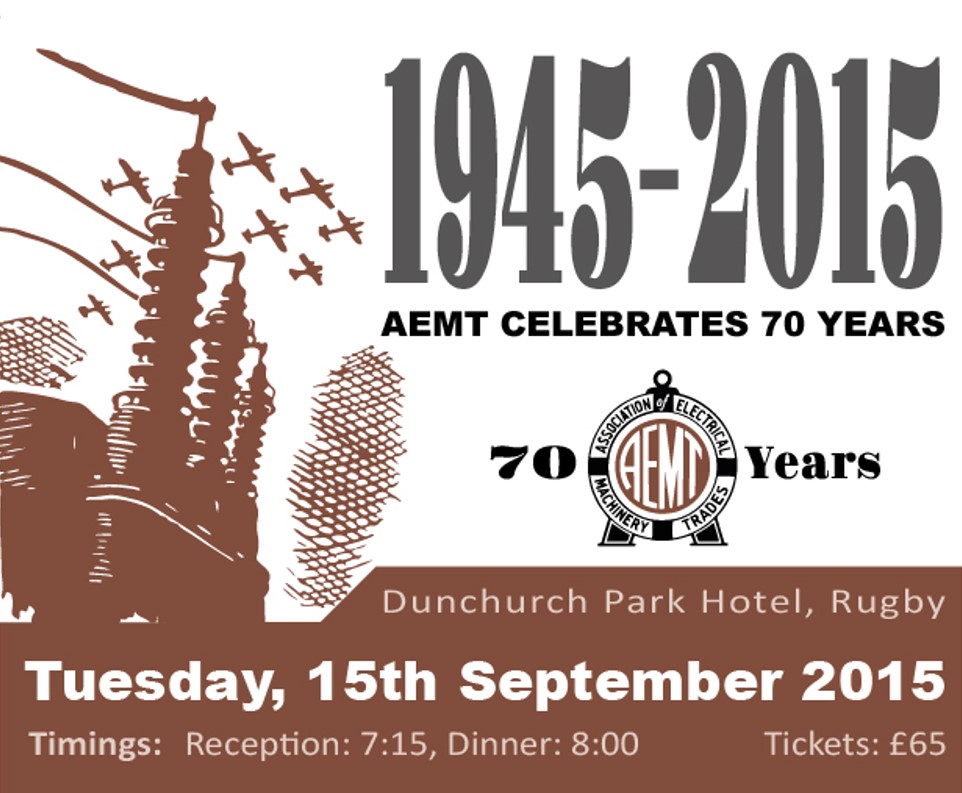 The 2015 AEMT Conference is open for bookings.
Wednesday, 16th September 2015
The Pursuit of Excellence in Service Centres & Workshops
With skilled labour getting harder & harder to find, and customers looking for impressive service centres that go the extra mile. The well equipped workshop becomes more and more important. We will examine how workshops and service centres can keep up with the pace of an ever increasing workload.

AEMT 70th Dinner Celebrations
On Tuesday, 15th September at 7pm, the night before the conference, members are invited to join the AEMT in celebrating their 70th birthday with a champagne drinks reception and a 3 course meal with wine included.
There will be an award ceremony at the end of the night celebrating members who have been dedicated to the AEMT for a significant period of time - and a look back to the days when the AEMT was formed.

Location: Dunchurch Park Hotel, Rugby.
Tickets: £55+VAT. For bookings including the dinner celebrations the night before an additional £65+VAT will apply. (a 10% Early Bird Discount applies to all bookings made before 28th August)
Accommodation: Dunchurch Park have bedrooms reserved on a first come, first served basis at a bed and breakfast rate of £60 inc.VAT. Please quote them 294734 in order to benefit from this offer. Call Dunchurch Park on 01788 810656.
Tuesday, 15th September - the conference kicks off with a Drinks Reception and Dinner to celebrate 70 years of the AEMT.
Wednesday, 16th September - will then be the full AEMT conference, with a line up of keynote speakers as well as an associates speakers area.
Follow the link below to book your tickets or contact Thomas Marks at the AEMT on 01904 674 895:
Related Links and Downloads