AEMT Conference 2016
18/10/16 Highlights of the AEMT Dinner and Conference 2016
September played host to the annual AEMT dinner and conference, this year held at the Dunchurch Park Hotel in Rugby, a quiet retreat in the Warwickshire countryside. This annual event offers AEMT members an opportunity to look at new technology, hear guest speakers discussing innovation and industry standards and immerse themselves in discussions which impact the future of the service and repair world.
This year's topics included:
Roland Renshaw - Group MD at DMA Europa Group
The Future of Marketing and PR within the Electro-Mechanical Industry.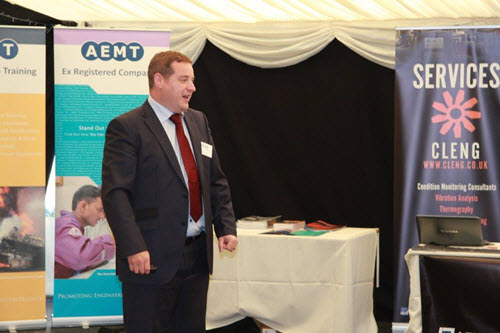 (Below: Gennaro Poli of Hidrostal trying out Augmented Reality - the art of bringing brochures to life with Smartphone technology)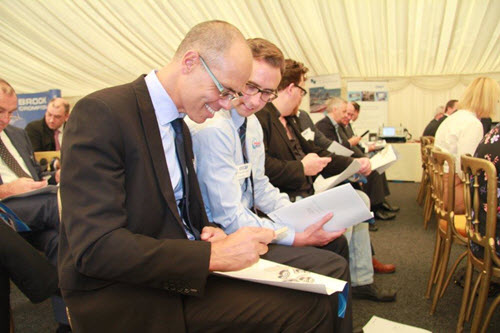 Dr. Martin Killeen, AEMT's Lead Lecturer & Technical Consultant
How will updates to repair standard 60079-19 affect service centres.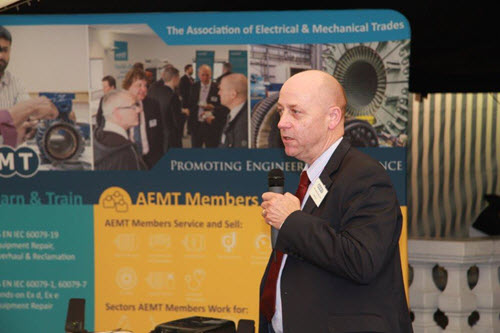 Alex Broadley, Business Development Manager, Discrete Materials Handling, Siemens
Integrating Industry 4.0 with large logistic companies.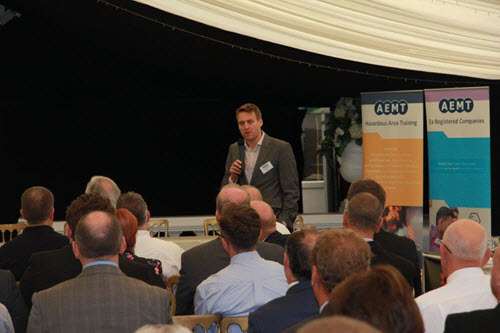 The Brexit Panel
The impact of BREXIT on the AEMT and members.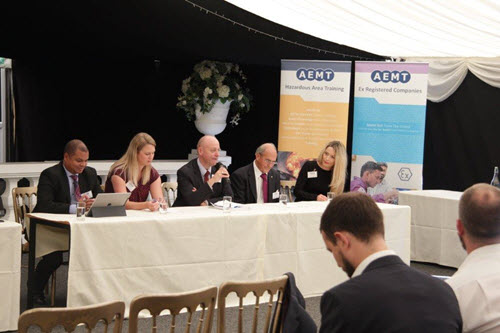 The EMiR stand as part of the Associate Exhibition
Steve Ashman - Business Development Manager. An exhibition of over 20 industry suppliers and associate members supported the conference with stands and presentations.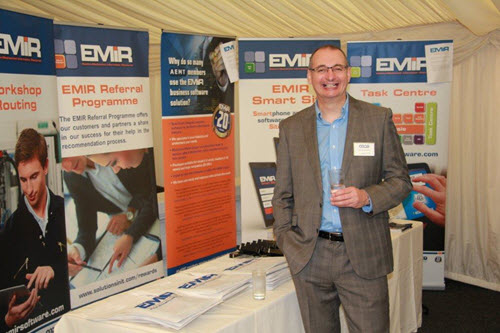 Networking Opportunities
Left: James Simpson and Right: Howard Lyn of EMiR Customer Rapid Solutions, based in Baku Azerbaijan.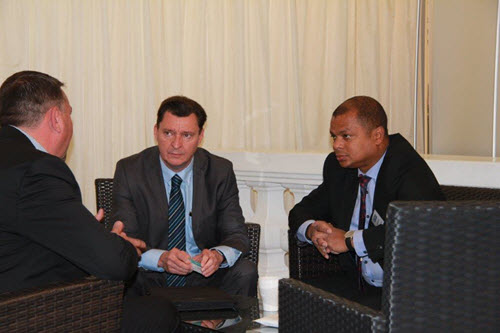 After dinner speaker at the AEMT dinner
Nigel Redman, former England international rugby player and under 19's coach, a sports commentator and an elite coach for the 2016 British swimming squad at the Rio Olympics.
England squad 1987 Rugby World Cup
England squad 1991 Rugby World Cup Runners-up
British Irish and Lions 1997 South Africa tour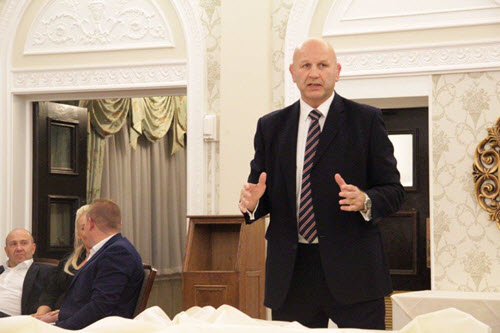 AEMT - Supporting Engineering Excellence
The AEMT is The Association of Electrical and Mechanical Trades founded in 1945. It is an International Association representing leading companies in the electrical and mechanical service and repair industry.
"With over 60% of industry's power being used by electric motors, the Association plays a leading role in ensuring that equipment is repaired and maintained for maximum energy efficiency and care of the environment." Thomas Marks – AEMT, Marketing and Events Manager.
Related Links and Downloads