AEMT - New Appointment!
02/11/15 AEMT appoint new Honorary Treasurer!

Gary Downes of Solutions in I.T. is the first Associate Member of the AEMT to be accepted for a role on the main council becoming Honorary Treasurer. Having joined the council in 2013 as Associate Representative Gary has worked alongside the council to develop the structure of benefits now on offer to all members.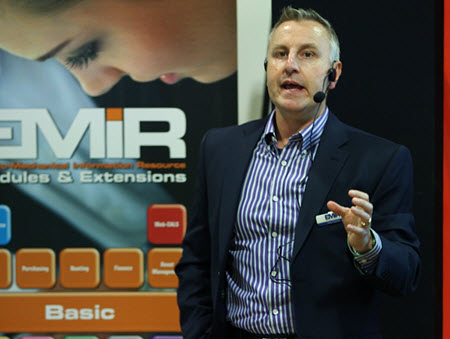 "It's a great honour for me to work alongside such a team of dedicated people, who commit endless hours to the future of the AEMT. Needless to say there is still plenty to do. My own focus will be to ensure that the benefits and value of membership continue to make this organisation a worthwhile involvement for all sizes of organisation and produce AEMT events that appeal to a broader audience."
The AEMT Council comprises of:
President - Graham Brooker (Wilson Electric (Battersea) Ltd)
Past President - David Hesketh (Bowers Electricals Ltd
Honorary Treasurer - Gary Downes (Solutions in IT)
Scottish Area Representative - Len Jones (Parsons Peebles)
Midland Area Representatives - David Hesketh (Bowers Electricals Ltd), Matt Fletcher (Fletcher Moorland Ltd)
South East Asia Representative - Matt Brown - (Quartzelec Ltd)
Western Area Representatives - David Rausi (Anstee & Ware Ltd), Graeme Shimwell (Hereford Rewinds Ltd)
The Associates Representatives - Richard Bradford (Drummotors and More Ltd)


Related Links and Downloads