AEMT News
25/02/14. The AEMT are currently looking to recruit a technical specialist to replace the recently retired Eriks Zvaigzne. Erik's shoes are proving difficult to fill and so the AEMT has a full job advert on its website.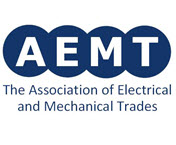 A high profile position requiring a commanding knowledge of hazardous area equipment as well as high voltage and low voltage machines.
• AEMT Authority On Hazardous Ex Equipment
• Provide Support On HV + LV Machines
• Support AEMT International Ex Courses
• Represent AEMT On IEC, IEC Ex And European ENER Committees
• Deliver Papers At Conferences
• Compile Technical Publications And Course Notes
Pay is negotiable, flexible work hours, UK based. Please contact Tim Marks on 01904 674 897 and email with a CV and appropriate cover letter to admin@aemt.co.uk.
Also, there is a Members Meeting on March 5th in Huddersfield where a series of great speakers have been lined-up for your entertainment and education.
The AEMT are also in the process of changing their website to be of greater use for members in a complete re-design and re-launch, later this year. Please see the AEMT website for more details, email admin@aemt.co.uk or call +44 (0)1904 674899.
Related Links and Downloads