Business as Usual
9.11.20 We will continue to support our customers during lockdown…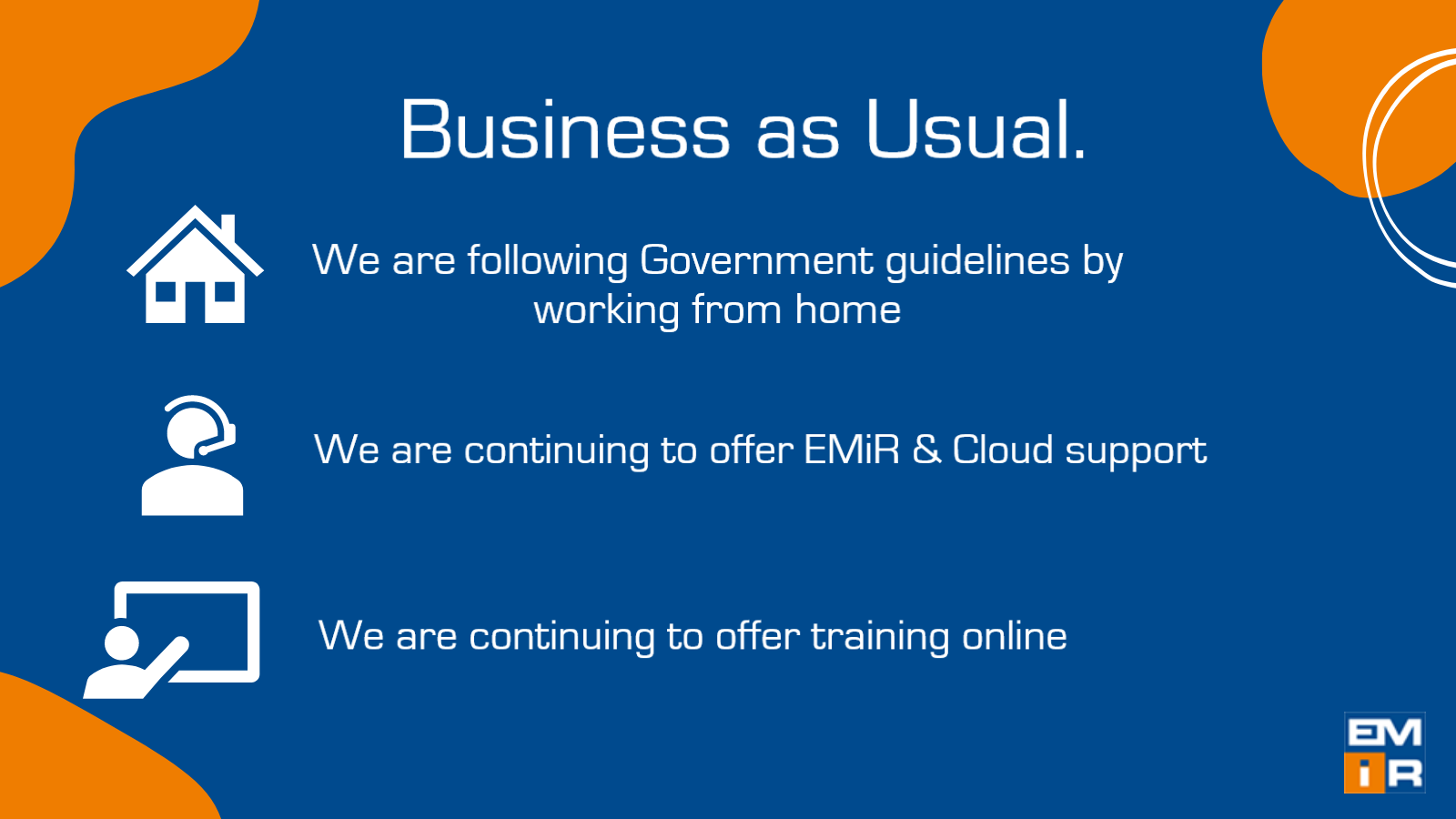 With a second lockdown having begun last week, we understand that many of you may have concerns regarding how this will affect your business.
All the team at EMiR would like to reassure you that we are committed to supporting your business throughout lockdown, so that you can continue to operate.
We have successfully implemented COVID measures to keep our staff and customers safe, whilst maintaining high levels of customer service. Therefore, we can continue to offer training, installations and support throughout lockdown, and will continue to operate as normal.
Support
EMiR Support: You can contact EMiR support at support@solutionsinit.com or calling 0845 130 2172.
Cloud Support: You can contact Cloud support by emailing support@solutsinit.com or calling 0845 009 4588.
To resolve your issue quickly as possible, it is preferable that you contact EMiR and Cloud support by email or use the portal to log a ticket.
Sales & Enquiries: For sales and other enquiries please email us at sales@solutionsinit.com or call 0845 009 4588.
If you do not get an immediate response, we would like to reassure you that phone lines and emails are being consistently monitored, and we will endeavour to get back to you as soon as possible.
Training
Training has been taking place successfully online over various platforms since March, and training will continue throughout the second lockdown.
We would like to wish all our customers the best during lockdown, and we hope that everyone is able to overcome this challenging situation.