CEI invest in EMiR!
04/06/13. Solutions in I.T. are pleased to welcome Clark Electrical Industries to the growing base of EMiR users!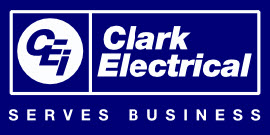 The London based company has invested in a 4-user EMiR Standard system featuring the Basic, Stock, Purchasing, Quoting and Asset Management modules along with the Sage Line 50 Interface.
Thanks to Chris Webb and Dave Burns for their order.
We wish them all the best with their EMiR system and are pleased to have them on board!
To find out more about Clark Electrical Industries Ltd visit http://www.ceiltd.co.uk/
Related Links and Downloads