CRM Education Day
19/12/14 CRM Training and Development Update
Our thanks and appreciation to all delegates!
The EMiR Team would like express it's appreciation to all of the delegates that attended the CRM Education Day on Thursday the 18th of December. With such a large number of EMiR clients using the CRM application it was an important day in the development of the product. Although a chance to show off the latest features, the day was an opportunity to help us develop the next stage of CRM and a road map of functionality that is designed specifically for the industry.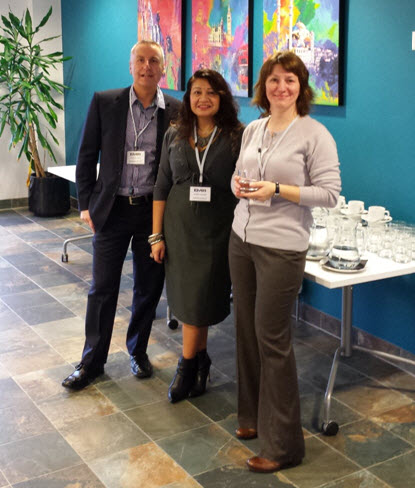 Some of the EMiR Team (L to R), Gary and Latika Downes (Sales and Accounts) , Krystyna Malinowska (Training). Also present on the day Mike Woodward (Development) and Steve Ashman (Business Development).

What did we cover?
Version 4 is the second release of EMiR CRM in 2014. Now a major part of the EMiR System, CRM adds further process control and creates a central method of promoting a business and generating more profitability.
In this iteration we build on many of the fundamentals of CRM enhancing communication with our partners, prospects, customers and suppliers. Importantly, the way that EMiR CRM interacts with the core EMiR application means that business processes are reduced to a timely minimum. The V4 release includes:
- Multiple follow-up's per contact
- EMiR Quote follow-up integration
- ICS file for Outlook integration
- Import/export of contact data
- Additional contact & customer view options
- Enhanced email including notes on each activity
- Quote analysis showing accepted and rejected for the decision month
- Key Stats, expected sales showing overdue items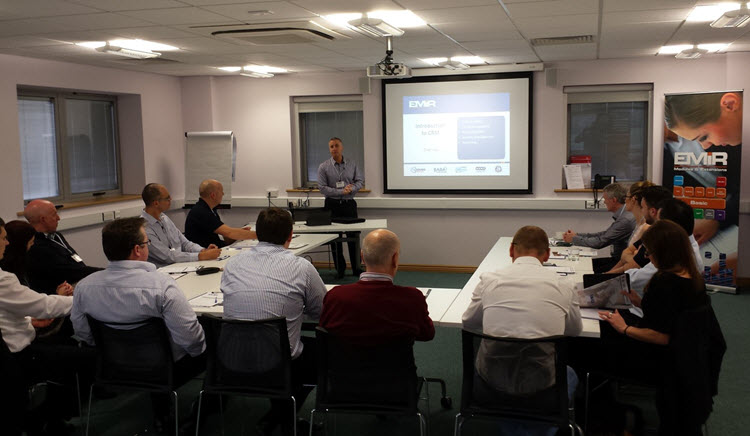 Ideas from the floor and Version 5
As a software development business, Solutions In I.T. have a development plan for each Module and Extension, a roadmap that focusses our intentions way into the future. Needless to say our software is reactive to the needs of our clients and a training day of this nature is an ideal opportunity for the EMiR Team to listen and learn from user experience.
In the list below you'll discover the Version 5 updates we had in mind and with the notes from the session, our EMiR users can also expect frameworks for Pre-Qualification Questionnaires, customisable dashboards (key stats) and exports for marketing information (SIC codes / industry segments), to name, but a few.
Version 5 updates:
- Controlling the edit of historical information
- Key Stats on weekly performance and KPI's
- Import and bulk update of product interests
- Expanding expected sales analysis with quotes and opportunities
- Viewing recent call activity across all company contacts
- More editable fields in CRM
- Priority call reminders
- Adding new prospects from Customer Info
- EMiR job information against clients
- Filter Action Centre and Customer Activity at contact level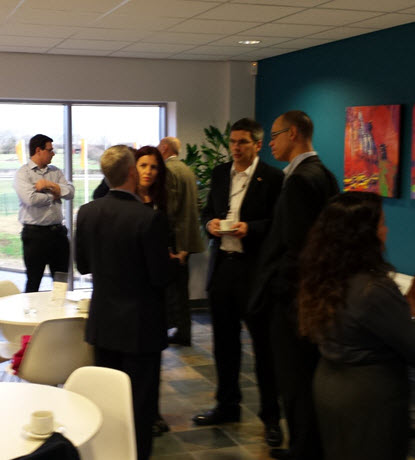 Want to be included in the future of EMiR?
As an EMiR customer you have the opportunity of discussing your needs directly with the software author. Everything that we do is created in-house. It may be a small feature that is specific to your business, modifications that we make to existing modules and extensions that are relevant to everyone or completely new areas of software, in place to solve another process in your electro-mechanical business – all you have to do is ask!

Call EMiR on 0845 009 4588 or email info@solutionsinit.com.