EDC order EMiR!
22/07/2013. Solutions in I.T. are happy to announce that EDC Scotland Ltd have invested in EMiR!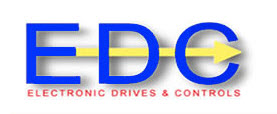 EDC have purchased a 10-user EMiR Professional system featuring all modules along with the CRM extension and Winding Details Database.
Thanks to Shaun Sutton, who recently became an owner of EDC, and Ricky Sinclair [Operations Manager] for their help in arranging the deal.
EDC are part of the ABB network and provide, sales, service and repair services to a growing market.
We look forward to implementing their system and are sure it will prove to be a great investment.
To find out more about EDC, please visit http://www.edcscotland.co.uk.
Related Links and Downloads