ELR Conference 2016
18/10/16 Highlights of the Swedish Motor Repair Trade Association Conference in Kalmar
Representing EMiR at the ELR Conference, Sweden
The ELR Conference was located on the east coast of Sweden, near Kalmar on the beautiful island of Oland. ELR, Electro-Mechanical Winding factory Association, is a trade association composed of electro-mechanical workshops and manufacturers of electro-mechanical products in Sweden.
The ELR was formed in 1948 with the objective is to get an overall industry with good workshops, training and information. A United force in contact with suppliers and public authorities. ELR currently has 85 connected wind workshops from Ystad in the South to Kiruna in the North.
The conference was a two day affair encorporating a suppliers exhibition, presentations and the chance to network with colleagues and industry specialists.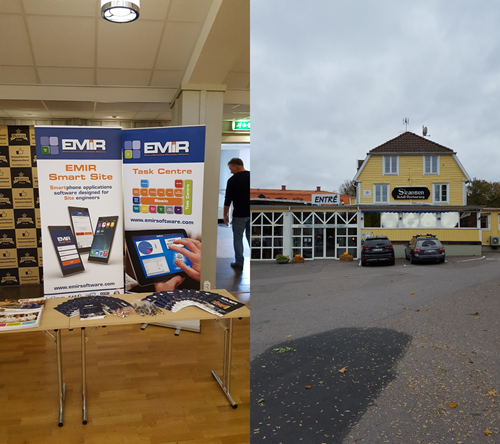 (The EMiR stand at the supplier exhibition and the venue Hotel Skansen, Oland)
The ELR is a progressive organisation which is openly expanding its representation not only to Swedish customers, but Europe and beyond. The supplier exhibition included representatives from three industry trade associations, the AEMT (UK), Repamotor (Denmark) and EASA Europe and World Chapter – region 9.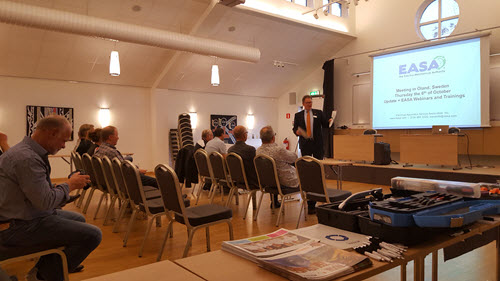 (Frederic Beghain, General Manager of EASA Europe and World Chapter, Region 9.)
Our appreciation goes out to the warm welcome we received during our visit and for the efforts of all of the ELR members that spoke perfect English to make us feel at home. Plans are underway to visit specific clients in Denmark and Sweden in November from interest shown at the conference. Each visit is aimed at understanding the business and its needs and demonstrating software that is used around the world for this industry. If you'd like to be included email info@solutionsinit.com.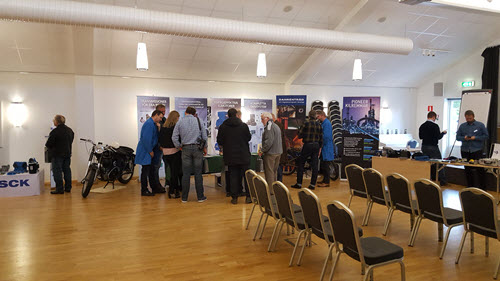 Related Links and Downloads