EMiR Open Day June 2015
30/03/15 The Annual EMiR Open Day, June 9th at Manchester United

The EMiR team will be showcasing the latest innovations of EMiR, the business solution designed specifically for the electro-mechanical industry. Now in its 21st year of development EMiR continues to meet and exceed the ever changing needs of its diverse user base around the world.
The day will include:
New Features and Switches which have been added to EMiR in the last 12 months.
New Modules and Extensions. The EMiR team will demonstrate Brand New items including:
EMiR Smart Site, a mobile application designed for on-site engineers that operates on IOS and Android devices – allowing Site Engineers to work on and offline!
Version 5 of EMiR CRM, a Customer Relationship Management system that integrates with the core Accounts and Quoting system of EMiR.
A complete redevelopment of Sales Order Processing designed with the swift entry of parts and component processing.
An update on Cloud computing. Many of our larger clients already realise the benefits of Cloud computing, but what is the future for the smaller and more diversified business? The EMiR team will be looking at the differences between Cloud and conventional server installations.
A development roadmap of the EMiR. The EMiR application has a bright future! Written specifically for the needs of this diverse industry delegates will be given an insight into the direction of the product and find out how they can be involved in its future. Exciting news on the SKF integration!
The Manchester United Tour. A trip to one of the most successful football teams of all time would not be complete without a behind the scenes tour of the Old Trafford – not to be missed!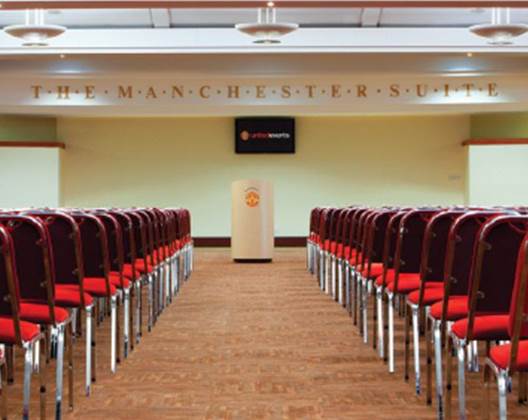 Who should attend?
Whether you are an existing user of EMiR or are simply interested in the benefits of an integrated business solution that is written for the electro-mechanical industry, the EMiR Open Day is for you.
Places are limited and restricted to 2 places per company for this event – so act now!
Even more reasons to attend...
The day will be incentivised with special offers for new and existing customers on all of the new Modules and Extensions demonstrated and each delegate stands the chance to win individual cash prizes in our competition. Even more value to add to your day!
What to do now!
Existing EMiR users – email info@solutionsinit.com to reserve your places.
Those interested in EMiR, please call 0845 009 4588 or email info@solutionsinit.com. The EMiR team would like to hear more about your business and the challenges you face.
Download the pre-attendance document below, for more information.