EMiR Software Finalists at the Pump Industry Awards
28.09.21 - EMiR Software announced Finalist at the Pump Industry Awards.
Another fantastic was evening was enjoyed with the Pump Industry last week, 23rd September in Kenilworth. EMiR software were happy to be announced as a Finalist for "Supplier of the Year" a great achievement and congratulations to the whole EMiR Team.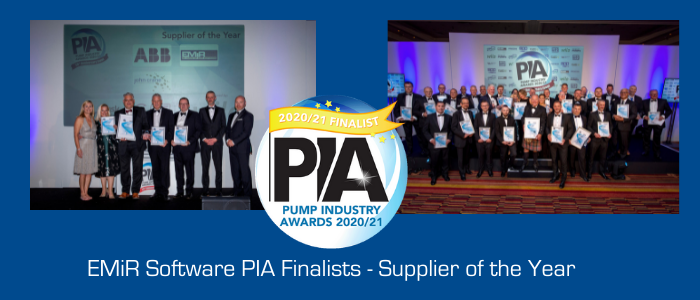 We were also happy to be sponsors for "Distributor of the Year " award, which was afforded to Campion, pictured to the left below with our Managing Director Gary Downes. As sponsors and keen attendees to this industry event we were happy to invite some of the EMiR team and guests. Pictured on the right includes Andy Patten, Business Development Manager ADC Electrical, Shaun Sutton, AEMT President & Managing Director for Central Group & Karl Metcalfe, Technical Advisor at the AEMT and his wife Liuda Metcalfe.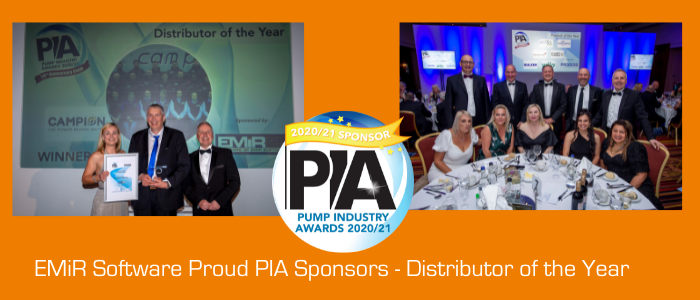 For further information regarding this event please visit the Pump Industry Awards website which details all of the Winners, Finalists and Gala Dinner Photo's.