Fluid UK become EMiR users
27/07/12. Solutions in I.T. are delighted to welcome Fluid UK into our family of EMiR users!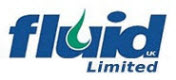 Fluid UK of Wallasey, Merseyside have become the latest company to join the growing list of EMiR Standard users.
They have purchased a 4-user system featuring the Basic, Stock, Purchasing, Quoting and Asset Management modules along with the Sage line 50 interface.
Thanks to Jamie Dawson for their order and to Dominic Boyle at Wainwright & Gibson for recommending us to them and we wish them every success.
Visit http://www.fluidukltd.net/
Related Links and Downloads