Lifetime Contribution Award
22.11.22 Gary Downes receives AEMT Award
It is with immense pride that we announce that Gary Downes, Managing Director, EMiR Software received the Lifetime Contribution Award at the AEMT Awards evening on the 17th November.
Gary has worked tirelessly on the council for many years joining as a council member taking on various council roles and utlimately becoming AEMT President in 2017-2019.
Talking about the award Gary commented,
"Well to say I am surprised to win the Lifetime Contribution Award is an understatement! I'm very honoured and humbled to have won the award and thanks to everyone for their kind wishes and congratulations. The AEMT has been a big part of the last 20 years of my life and I will continue to support and promote the association whenever I can. A great night and thanks to all the AEMT Council members for voting for me and the AEMT secretariat and Touchwave Media for a great event! It's been a pleasure working with you all!"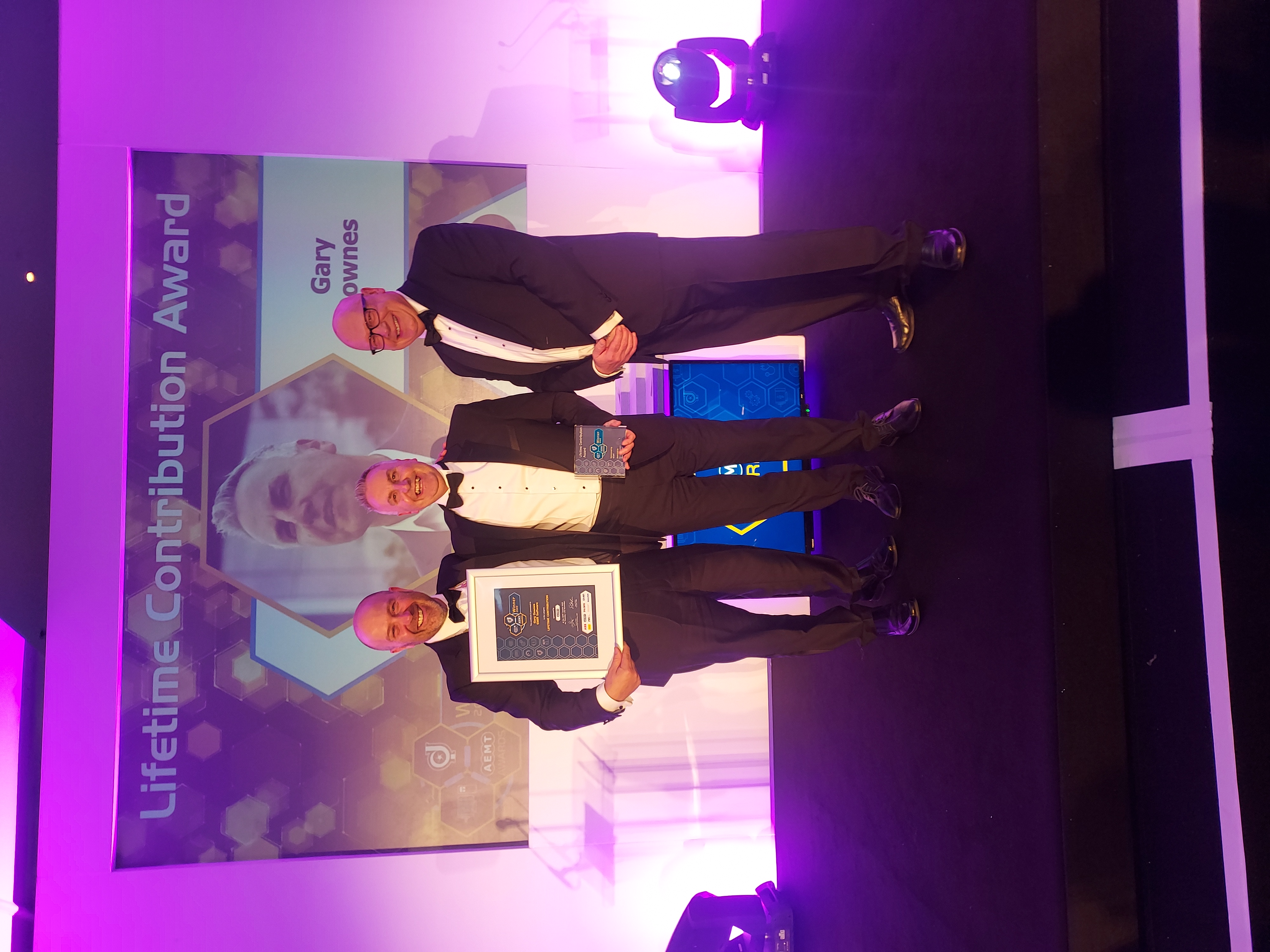 Pictured here Shaun Sutton, AEMT President, Gary Downes, Managing Director EMiR Software & Andrew Castle Managing Director Touchwave Media
Our congratulations also go to the worthy finalists and winners on the evening including Project of the Year to Sulzer, a category we have sponsored since the Awards started over five years ago.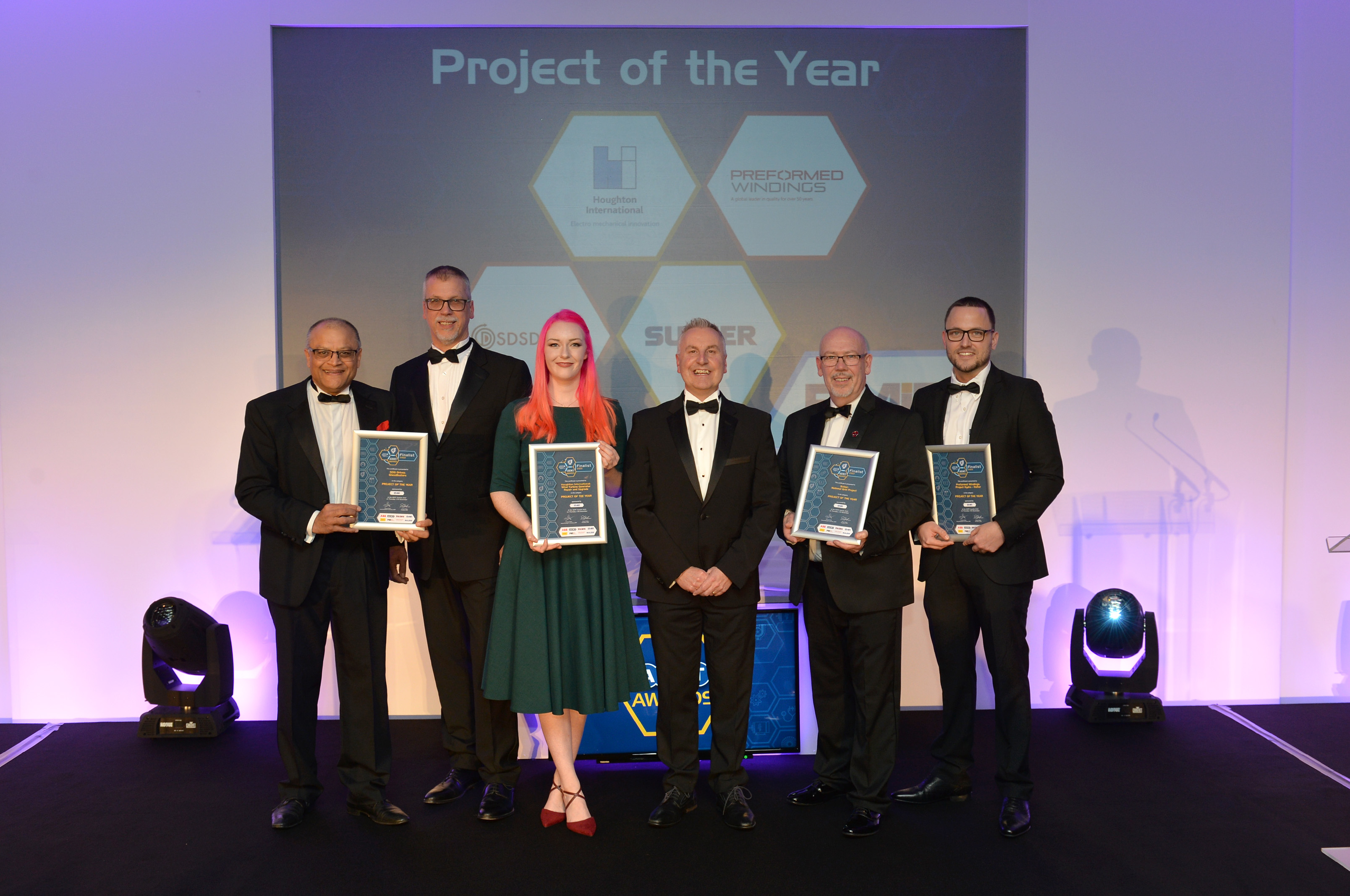 Pictured here, Pravin Panchel & guest, SDS Drives, Eleanor McIntosh, Houghton International, Gary Downes, EMiR Software, Adrian Larmour, Sulzer, James Stevens, Preformed Windings.
Service Centre of the Year category had 7 finalists 6 of those use EMiR Software, they included ADC Electrical, Fenflow, Hayley247, Kirkby Lindsey Electrical, Knowlton and Newman, Mid-Kent Electrical & Neutronic Technologies. We extend many congratulations to Hayley who ultimately won against very tough competition.
The evening also saw EMiR Software being announced as Finalists for Supplier of the Year & Product of the Year, we didn't achieve a win but we do wish our congratulations to both the winners and finalists for all of the categories!
A full list of all winners is available on the AEMT Awards web site here.