Meet Our Apprentice: Charley
05.02.20 It's National Apprenticeship Week, so meet Charley, our Level 3 Technician Apprentice!
As it's National Apprenticeship Week, we thought we'd share Charley's experience with his apprenticeship and what he gets up to with us at EMiR Software. Charley started his apprenticeship with us in June 2019. He's completing a Level 3 Infrastructure Technician Apprenticeship, and you may have spoken to him on the phone if you have had a query about your EMiR-Cloud Server!
Here's what he had to say when he had a quick chat with us...
So, Charley, how are you finding your apprenticeship?
It's going well - I am about halfway through now and have nearly finished all of my exams!
Why did you choose to do an apprenticeship?
The main reason I wanted to do an apprenticeship was because I wanted to get some work experience at the same time as learning. I think this is the best way to progress in my career.
What do you do here at EMiR Software?
I work on the support desk with two other colleagues - Josh and David. I mainly solve any issues customers have and also make sure that our EMiR-Cloud services are running as they should. This involves monitoring backups for all our customers.
How are you finding working here? Do you enjoying working and learning?
I enjoy working here! I like that it challenges me, and I really enjoy the problem-solving aspect.
That's great! Would you recommend doing an apprenticeship?
Definitely. I think it's the best way to build your skills and knowledge whilst getting experience!
Thanks Charley, we'll let you get back to work!
2020 marks the 13th National Apprenticeship Week which celebrates the benefits of Apprenticeships. It's great having Charley working with us and we're proud to be supporting Apprenticeships!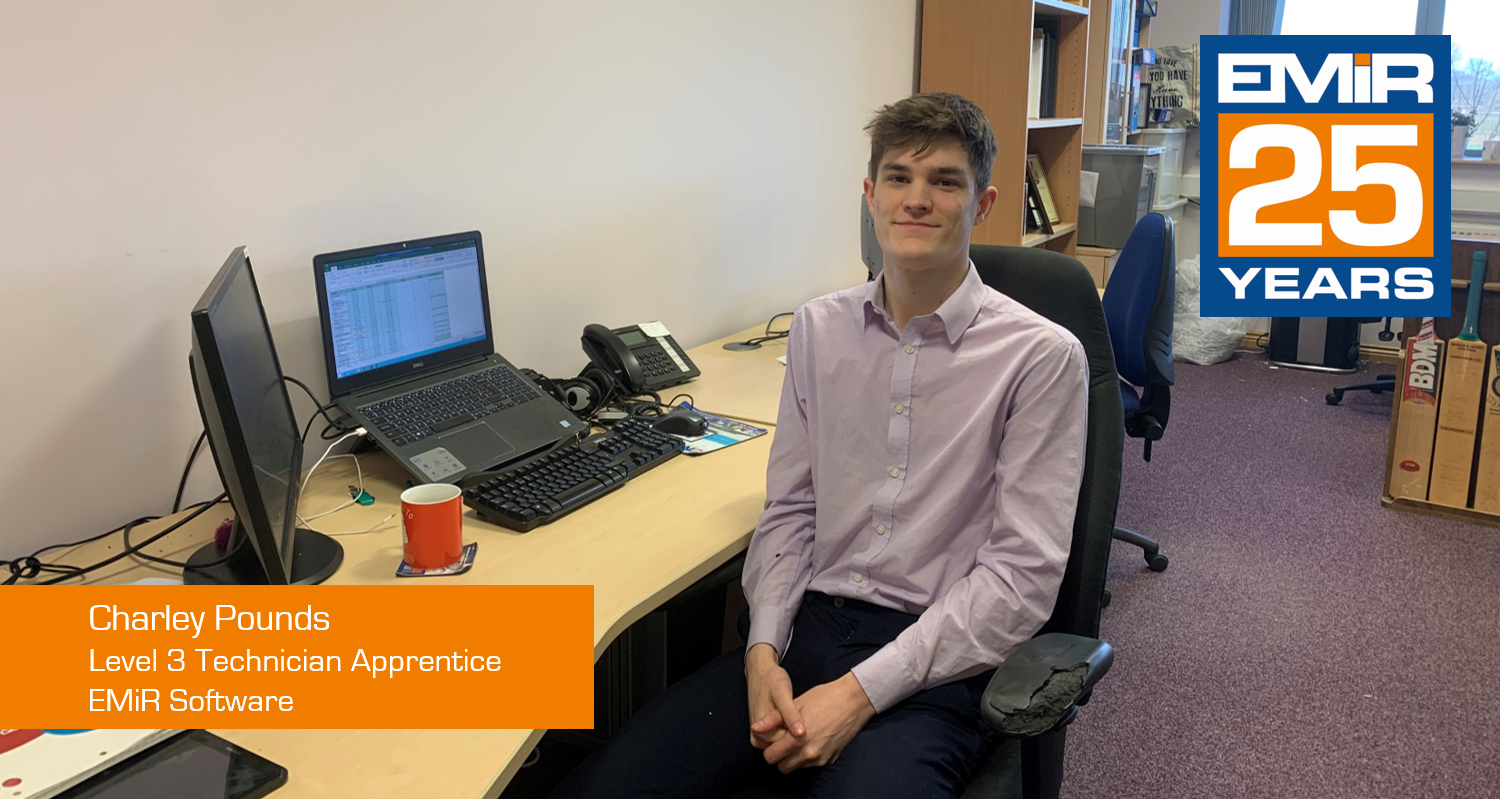 Related Links and Downloads