New Customer - MGR Fluid Power
15/01/16 EMiR welcomes new customer MGR Fluid Power Ltd
Formed in 2007 by Mike Retford, an engineer with over 20 years' experience in the hydraulics industry, MGR Fluid Power prides itself in delivering high quality hydraulics and lube systems to its rapidly expanding and prestigious client base.
"We pride ourselves on being a company that does not stand still and embrace new technologies that improve performance, reliability and efficiency." Mike Retford, MGR Fluid Power Ltd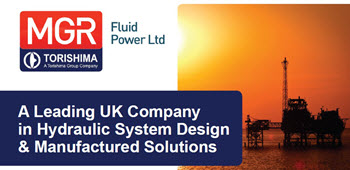 Find out more about MGR Fluid Power Ltd at: www.mgrfluidpower.co.uk
Part of the Torishima Group of companies, MGR Fluid Power Limited will be using our flagship product EMiR Professional with the Basic System, Stock, Purchasing and Quoting Modules along with the Sage Line 50 Interface.
The EMiR Team look forward to working with Mike and his colleagues in Leamington Spa.
The Torishima Group now run EMiR in Glasgow, Dubai and Royal Leamington Spa.

Related Links and Downloads