New EMiR Customer
13/12/18 Welcome to new customer Dürr Technik UK Ltd
Dürr Technik UK was founded in March 1994, is located in Bath and is a company that operates worldwide in the DÜRR group. Dürr Technik produces bespoke oil-free compressor units and vacuum pumps as well as a vast array of standard models. Modern equipment and their design engineering ability allows Dürr Technik to satisfy their customers high demands.
Comprehensive consultation and continued co-operation with all of their customers is the foundation of the Dürr Technik business. From the modification of standard units to the complete design and construction of special units – almost everything is possible. Design, function and performance are achieved in close co-operation with their customers.
Dürr Technik have invested in a 13 user EMiR Professional system with the Finance Bundle of Modules (which includes Basic, Finance, Stock, Purchasing, Quoting and Asset Management) along with the CRM Extension enabling streamlined sales & marketing activity and the Time & Attendance system to aid the recording of real time from the workshop area. Completing the solution Dürr Technik will benefit from fully figured Dashboards allowing EMiR to report on the main activities and metric within the business and Task Centre for live alerts.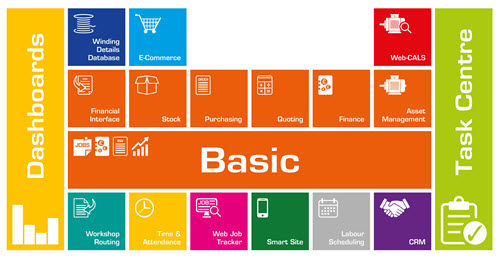 Dürr Technik is an exciting company for the EMiR Team to work with and we look forward to installing and providing the benefits of the solution in the New Year.
You can find out more about Durr Technik UK from their website: www.durr-technik.co.uk

Related Links and Downloads