Pole Star Products choose EMiR
19/11/14 Pole Star Products Limited invest in EMiR Professional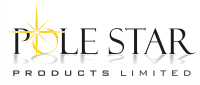 Pole Star Products, the UK's leading supplier of electric motors, fans and blowers to the heating, ventilating, refrigeration, air conditioning and vending machine markets have purchased EMiR Professional for their operation in Lincoln.

Formed in 2002, Pole Star have seen constant growth in sales and a rapidly expanding portfolio of fans ranging generally in size from 1 watt up to 1400w. From their 30,000 sq ft warehouse in Bardney, they hold over 85,000 pieces of stock in a range of over 700 different models.

With this complexity of product being purchased from all around the world, EMiR Professional will be employed to compliment and streamline existing process, offering an integrated purchasing, stock, quoting and finance system capable of multi-currency trading.

Solutions In I.T. would like to welcome Pole Star Products to the EMiR family.

Related Links and Downloads