Smart Site on Play Store!
21/03/17 Smart Site hits the Play Store!
For users of the Android version of EMiR Smart Site the download is now even easier. For our customers and those companies in the field of electro-mechanical service and repair that would like to record site visits electronically, removing all need for paper work, Smart Site is for you.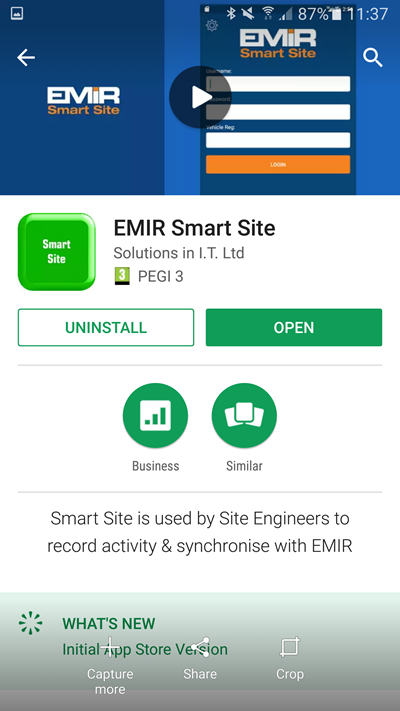 If you are a service and repair business and would like to know how EMiR and Smart Site would benefit you, call the EMiR Team Steve@solutionsinit.com – 0845 009 4588