Smart Site on YouTube
15/06/15 See EMiR Smart Site in Action - YouTube video.
Smart Site extends the functionality of EMiR, Electro-Mechanical Information Resource by providing site engineers with job details directly to their mobile phone devices. Available in both Apple iOS and Android, Smart Site is fully integrated with the back office job system of EMiR.




"Engineers receive jobs that are allocated them in priority order. The Smart Phone menu allows them to read the details of the job and provides directions and mapping facilities to find the customer. As the job is worked on, the engineer can take before and after photographs, record the time and material used and seek signatures from the client, all before completing the job in real time." Confirms the development director, John Anderson at the recent EMiR Open Day.

A full range of functionality can be seen in the Smart Site video on our YouTube channel from this link https://youtu.be/HsIRtuMYakI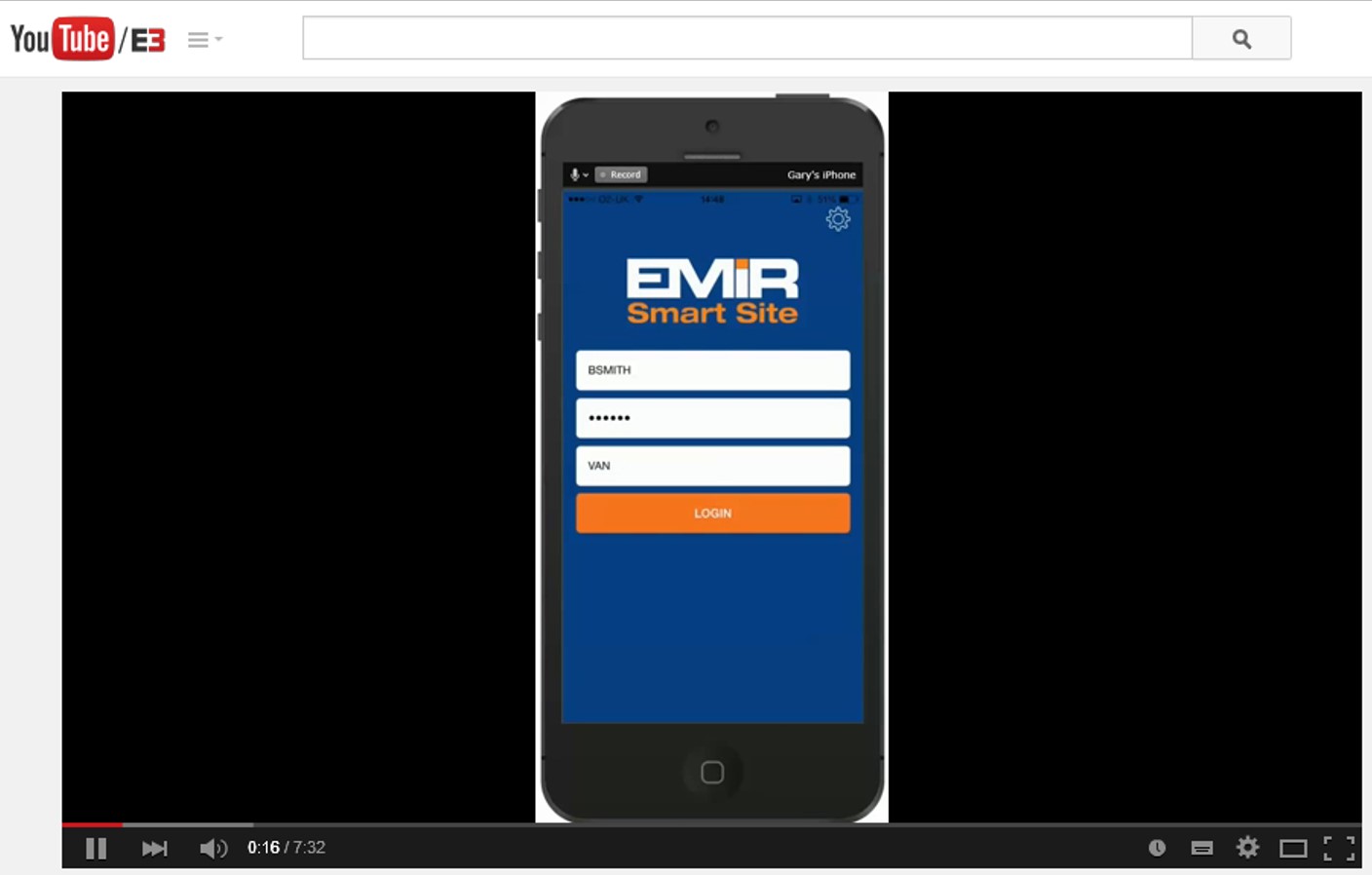 Enquiries should be made to the EMiR Team on 0845 009 4588 or via email info@solutionsinit.com.

Related Links and Downloads