Steve joins Solutions in I.T.!
4/03/14. Solutions in I.T. are pleased to announce the arrival of a new recruit.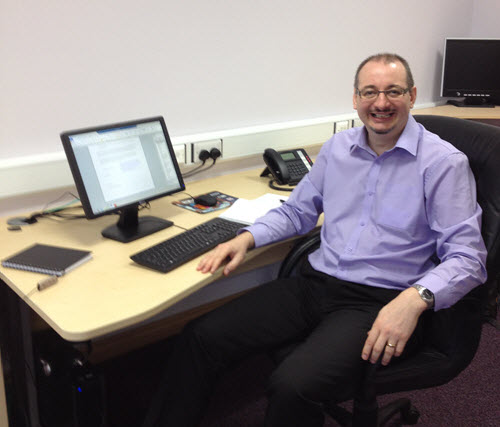 Steve Ashman joins the team working alongside Gary Downes in the role of Business Development Manager. He brings to the business over 25 years of experience in sales and marketing in the ERP arena having worked for prestigious names such as Microsoft Navision and Dimensions from the Access Group.
Steve is also a very accomplished and experienced sales trainer, having run sales training courses across the globe; a Master Practitioner of NLP – Neuro Linguistic Programming; and a published and successful business author. His books on presentation mastery and telemarketing success are available on Amazon Kindle and Kobo Writing life.
His knowledge of the industry will enhance the work of the very busy business team at Solutions in I.T., where he will be focussing on existing customer account management and our new business marketing strategy.
Why not let Steve help your company to improve its sales?
Steve is designing and running our exclusive Sales Professionals Training Day which is full of tactics and strategies for improving your company's sales. We know that your sales success will ensure our success, so why not make the most of Steve's experience and let us help you to improve your sales team performance?
Please see the link below for more information on how your company can book up-to 3 places on this exclusive training day below.
Related Links and Downloads