UK Welcomes US Partners
06/06/16 EMiR Welcomes US Partners to UK Conference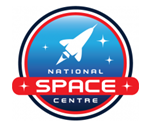 The National Space Centre in Leicester plays hosts to the annual EMiR Open Day that takes place on the 30th of June, and is designed to inform both EMiR Customers and other interested parties about the continued development and growth of the EMiR Software brand. "EMiR is the electro-mechanical industries dedicated business software solution for companies that sell, build, service or repair motors, pumps, drives, gearboxes, generators and control panels. This conference is important in our development calendar as we discuss all of the innovation that has taken place in the year, launch new features and gain important feedback from our users." Steve Ashman, EMiR's Business Development Manager.
This year, the EMiR team are pleased to announce collaboration with US software house, Confluent, specialists in tablet technology designed specifically for the motor rewind and repair industry. Managing Partners, Jake Farrell and Evan Chaki (Pictured below) will be discussing how they have become key players in Microsoft's PowerApps architecture and how this technology is transforming and modernising the flow of jobs in workshops in the US.

Gary Downes, Director of EMiR Software. "Confluent are like us, a specialist producer of this type of technology for the industry, and I'm pleased to announce a partnership that not only makes this software available to our customer base, but a collaboration that has integrated this product into the very heart of EMiR."
The new EMiR Extension, called Workshop Routing will be demonstrated at the conference on the 30th of June and available to EMiR users from July.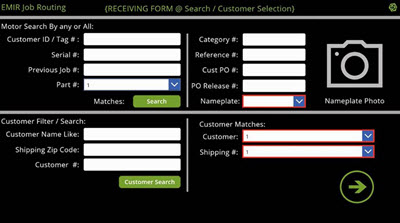 (Pictured above, one of the Confluent e-Forms developed in PowerApps)

Jake Farrell, Confluent.(Pictured above) "Our product has been developed and well utilised by one of the largest and most influential organisations in the states and working with the EMiR team means that the benefits of tablet technology in the workshop will soon be realised here in the UK."
Interested parties should contact EMiR Software in the first instance. Free places are available at the conference on the
30th of June
. Contact
info@solutionsinit.com
or call
0845 009 4588
.
Related Links and Downloads