Welcome to New Customers
31/10/17 EMiR Welcomes Mechanica Utilities, Power Wise and TCS

Mechanica Utilities Ltd is a mechanical and electrical sitework and workshop repair and service provider. They operate in all the major M&E industries, Water, Power, Oil & Gas, Food and Paper, and offer a full Project Management Service including Principal Contractor and Principle Designer (under CDM 2015) status. Services include:
Electrical installation
Motors, pumps, gearbox and transmission refurbishment
Design & build motor control centre, panels & drives
Welding and fabrication
Mechanica Utilities have invested in a 6 user EMiR Professional system incorporating the Basic system, Quoting, Purchasing, Stock and Financial interface.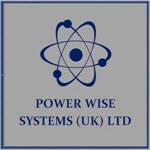 Power Wise Systems (UK) Ltd are a specialist Firepump and Systems provider based in Farnborough in Hampshire. Their services include:
New Installations
Planned & Reactive Maintenance
System Enhancements
Electrical Installations
Fire System Monitoring
Power Wise Systems have purchased a 5 user EMiR Professional system with Basic, Purchasing, Stock and Financial Interface utilising EMiR Cloud for hosting and Backup security. They have also invested in Labour Scheduling and Smart Site, a mobile application for site engineers.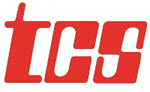 Technical Control Systems (TCS) is one of the UK's largest independent manufacturers of low voltage switchgear and controlgear. Its quality management system for design, development, production, marketing and servicing has received ISO 9001certification from the British Standards Institute.
TCS has a proven performance record worldwide, their designs can withstand adverse factors such as wide voltage fluctuations, excessive humidity, dust and high ambient temperatures. Products are specifically designed to meet system and climate requirements.
Motor control centres
Control panels
Systems integration
Telemetry
Switchboards
TCS will be using a 15 user EMiR Professional system with Basic, Quoting, Purchasing, Stock and Financial Interface. CRM is also being installed to clearly record all sales and marketing activities.
Related Links and Downloads