Wessex Water sign up for EMiR
11/09/12. Solutions in I.T. are delighted to announce that Wessex Water have joined the ever-growing list of EMiR users.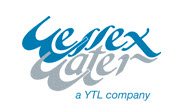 Wessex Water have purchased an EMiR Professional system with our Web-CALS and Web Job Tracker Extensions to help manage and control their internal repair process and management of pump assets.
The system is now underway and will be implemented in late October.
Special thanks to Wayne Hemming, Dave Durkin, Heather Morley and David Ellis for their help in facilitating their order.
Visit http://www.wessexwater.co.uk/
Related Links and Downloads