Windows 2003 Server - End of Support
22/06/15 Windows Server 2003 support is ending July 14, 2015
What does end of support mean for you? After July 14, Microsoft will no longer issue security updates for any version of Windows Server 2003. If you are still running Windows Server 2003 in your company, you need to take steps now to plan and execute a migration strategy to protect your infrastructure.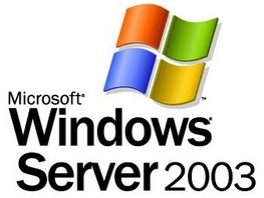 As with the termination of Windows XP extended support, which took place in April 2014, Microsoft faces a scenario where a meaningful portion of its product installed base remains on a product that has been replaced multiple times. In this case, Windows Server 2003 has been replaced by Windows Server 2008, Windows Server 2008 R2, Windows Server 2012, and Windows Server 2012 R2.
In many cases, the move to Windows Server 2012 R2 will incur a lengthy cycle of planning for the migration of systems and an invariable investment in new hardware, user and Office licences, etc to complete the task, but there is a suitable alternative.
For the same reasons that so many EMiR users are removing internal IT infrastructure from their businesses, complex IT can so easily distract from what is important – making money and staying profitable. The headache of maintaining security, whilst giving employees the ability to express their creative talents in the direction of your goals, ensuring the products and applications you use are up-to-date and improve performance and don't detract from it and importantly, you need an architecture that is reliable all day, every day.
Cloud computing is the answer. The EMiR-Cloud takes away all of the physical elements of hardware and software from your site!
Instead of being connected by hard-wired cables to a selection of equipment located in your server room, a secure, remotely hosted datacentre holds all of the equipment and your connection to it is broadband and the internet.
All you need to work is the internet! You can work from anywhere, the office, the car, home, a customer's premises, in fact anywhere you can get a connection. (Only you can do this, the connection is secure)
The benefits of EMiR-Cloud:
• You are always connected and support is taken care of
• Data is backed up and replicated, no matter what happens on your site your information will not be lost
• There is no up-front cost for hardware, EMiR-Cloud is a monthly fee (12 month contract)
• Reporting a problem with your server is the same number as your EMiR system, we look after it all
Do you want to know more about your options and what to do when Window Server 2003 support ends?
Call 0845 009 4588 or email info@solutionsinit.com
Related Links and Downloads