Asset Tracker
The Asset Tracker Extension is designed to allow your customers to enquire on their managed asset details via the use of a web browser.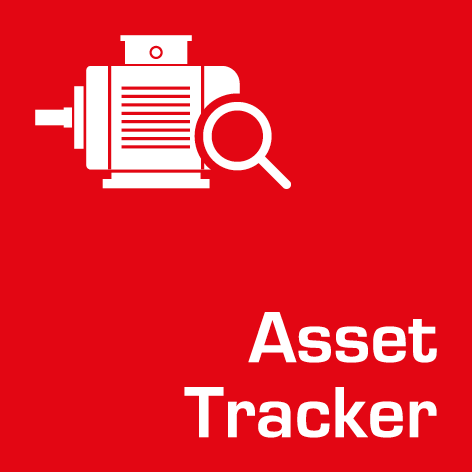 Easy Asset Management
Your customers can access the system whenever they like and have controlled and secure access to their own asset information.
(You must be running the Asset Management Module within your EMiR software for this Extension to be applicable).
Features and Benefits
The Asset Tracker Extension allows the customer to get the latest information on their managed assets without the need for a phone call or any direct involvement or other action from your own staff. So it saves you and your staff time answering phone calls or chasing clients unnecessarily.
As the Asset Tracker Extension is an online tool, it can also be accessed by your own engineers, to help indentify the correct items to work whilst they are on site.
The Asset Tracker Extension provides the customer with a detailed picture of their assets - including photos and location information, which help them in identifying where their assets are located and what they look like. This is essential for indentifying the correct items for repair work or maintenance tasks.
The Asset Tracker Extension provides comprehensive information on each asset, including detailed fault analysis, the number of times it has been repaired or maintained and all the relevant information they could require. Not only does it give instant access to the information, but you can rest, assured, that no senitive costing information will be displayed. It is read only, so it cannot be changed or modified by the client directly.
The Asset Tracker Extension provides totally secure access. The client can only view information relating to their own assets without being able to see any information that they shouldn't!
Whilst the Asset Tracker Extension is an extremely powerful asset tool, it does require huge expense to implement, with the hardware limited to a Windows Server with a broadband connection. This is standard for EMiR Customer who have adopted EMiR- Cloud or run their own internal servers. There are very few companies who can offer the client an online enquiry system of such complxity and availability for their key electro-mechancial assets, so it will simply put you way ahead of the competition! Not bad for a system that just requires you to run your EMiR System as normal and will automatically provide the information the client needs via Asset Tracker at their convenience, 24 hours a day, 365 days a year!