Smart Site V6
New version of Smart Site V6 is available!

There are many new options in V6, but some of the key features are listed here:
1. Multiple Assets per job. Instead of creating a separate job for each asset, you can now visit to service many assets on one job number.
2. Request a job. If an engineer wants to request a job to work on, instead of being assigned it, then this is now possible in Version 6.
3. What 3 Words. You can now store W3W against a delivery address and this shows on the app to aid your engineer's navigation.
4. Record Observations and Recommendations text comments against photos, which are then stored against the job and can be transferred to print on Quotes too.
5. Send cloud document "links" to Smart Site, which allows the engineer to update them live to the cloud storage [such as Google Docs, One Drive, etc.]
Please take a look at the video by clicking on the image below and introduce yourself to these new fetures.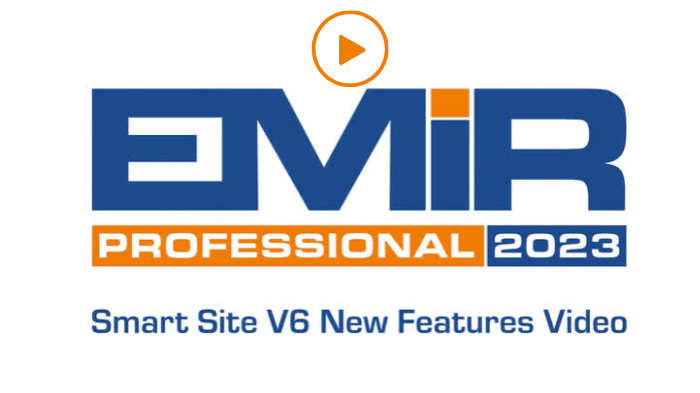 Once you have watched the video and understand the new options available and how to use them, please email support@solutionsinit.com to get your personal instructions to download the latest version.
Note: Version 6 is not yet available for general release on Google Play Store or the Apple Store, but we can invite you to download it, so you must contact support to arrange your update.
We hope you enjoy the new features of EMiR Smart Site V6.