Smart Site
EMiR Smart Site - The 7 Steps to Site Service Success
Welcome to the Smart Site Version launch page.
You will have received in the post this week a letter and brochure which highlights the many new and existing features which are available in the latest version.
Click on this link to our YouTube video https://youtu.be/W5DXQ0iP68E or the picture below to see a video of EMiR working in conjunction with Smart Site.
We've highlighted 7 pieces of information that flow between your office and site engineers and will show you how easy it is to streamline the movement of data.
When the video runs, we'd recommend using the FullScreen option for the best possible view.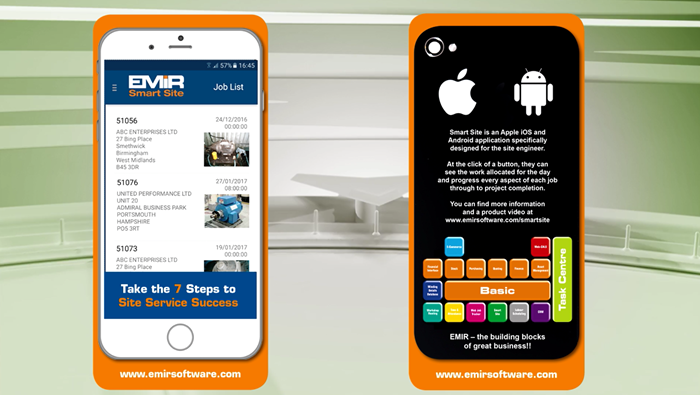 Your letter contains specific pricing for your business and a special offer which is open until the end of February.
Give me a call on 0845 009 4588 or email info@solutionsinit.com for more information.
Regards, the EMiR Team.