AEMT Conference '15
21/10/15 Celebrating 70 years of the AEMT at the Dunchurch Park Hotel, Rugby
This years AEMT Conference was a celebration of 70 years of work in the electro-mechanical industry and recognition for the founding companies of the organisation.
The Tuesday evening (15th) began with a Champagne reception and 4 course meal and a selection of speeches from our hosts, Tim Marks of the AEMT secretariat and Graham Brooker the new Chairman of the AEMT council.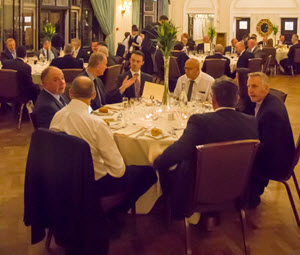 (Far left, Dave Rausi - Anstee & Ware, Robert Shoebridge - WH Shoebridge, Dan Lehane - Electrical Rewind Services, Gary Abrams - Heasells, Latika and Gary Downes - Solutions in I.T., Gareth Williams - HG Rewinds and Steve Ashman - Solutions in I.T)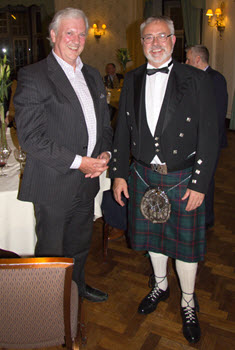 (Left, Tim Marks - AEMT and Jim Fowlie - SKF)
Followed on the Wednesday (16th) by a well attended speaker conference and affiliate member exhibition.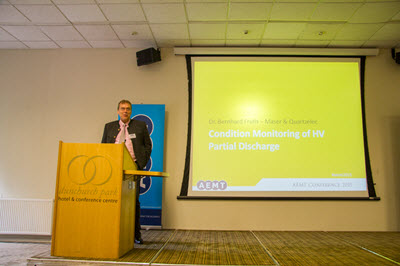 (Dr Bernhard Fruth of Quartzelec)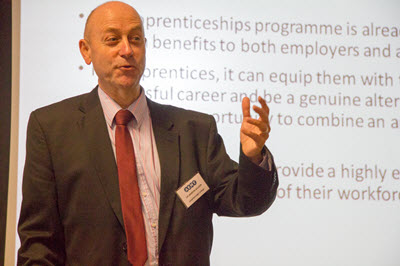 (Dr Martin Killeen of Loughborough College)
The speakers topics of the day were:
Improving Profitability and Efficiency in Site Services - Steve Ashman of Solutions in IT
Motor Current Signature Analysis - Mike Herring of SKF
Condition Monitoring of HV Partial Discharge - Dr. Bernhard Fruth of Quartzelec
Training Forum - Trailblazer Scheme and Apprenticeships in the Electro-Mechanical Trades with Dr. Martin Killeen of Loughborough College
Improving Efficiency & Reliability with the latest materials - Mark Robinson of WES
Impressing Customers with Quality, well Designed Equipment - Simon Swallow of Rotary
Training Forum – Motor Design; HV Testing; AC Motor Theory & Fault Finding; DC Motor Repair with Dr. Martin Killeen of Loughborough College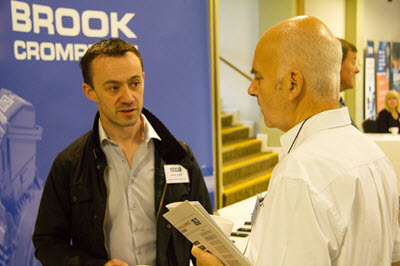 (Dan Lehane of Electrical Rewind Services)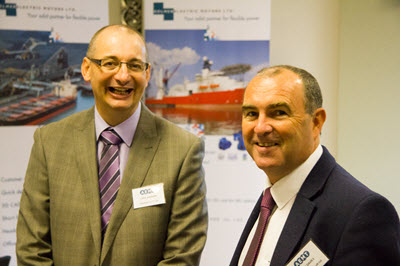 (Left, Steve Ashman of Solutions in I.T. and Martin Davies of CEMB Hofmann UK))
...and of course, golf had to play its part in the proceedings.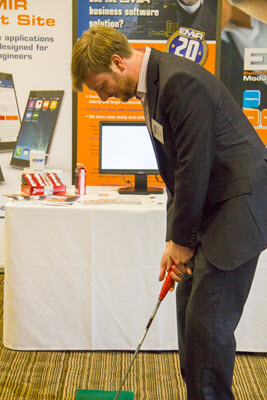 (Thomas Marks of the AEMT)
You can download the presentations below: