Newsletter Issue 69
04.07.2023 - EMiR Industry News
The EMiR Open Day - Thursday 19th October 2023
It's Time to book places!
The EMiR Industry news is back with exciting updates and booking information for this year's Open Day at St Georges Park. This is a fabulous location with great conference facilities and for fans of the beautiful game, the home of English Football. To book you place please click this link https://www.surveymonkey.co.uk/r/C5PN5XY
If you've considered a cloud server in your business, then an article published by SME Tech on the EMiR-Cloud will catch your attention. Great things from the AEMT, the creation of a Diversity and Inclusion Committee with resources for your business. Product updates on Smart Site, eMiR-Learning and EMiR-Backup. The AEMT Golf Day has another outing in September at the Warwickshire Golf Club – new location. The Referral Programme gets a Summer incentive!
The Open Day is planned for the 19th of October. If you haven't attended an Open Day before, this is your opportunity to meet the owners, the development team behind the product and be part of the future plans of EMiR.
Download the latest newsletter here.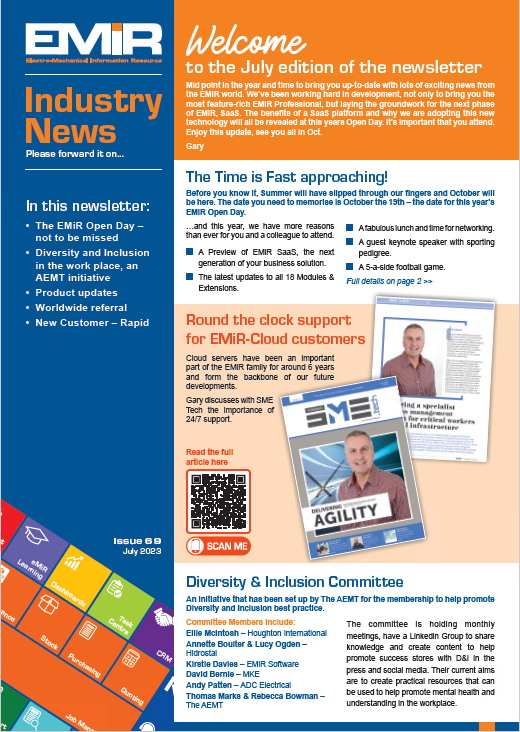 https://www.solutionsinit.com/store/6107d30354ff2ceb57948d06d060d8f2.pdf