How Hidrostal Use Smart Site to Improve Workshop Efficiency
05.06.20 Find out how EMiR Smart Site has helped Hidrostal to reduce paper in the workshop, save time, reduce human error, and improve customer satisfaction.

Hidrostal Ltd are a Swiss pump manufacturer and repair organisation, and have been an EMiR customer since 2013. Alongside EMiR Professional, Hidrostal use Smart Site: our mobile app that allows site engineers to capture all job-related activity on-the-go. We visited their repair centre in Castleford to see how they were using Smart Site in a novel way to improve their workshop efficiency.
The Challenge
There were three areas in the workshop that required improvement. Firstly, for each repair carried out, countless pages of job information, diagrams and reports were needed to assist the workshop with their repairs. As well as contributing potential environmental damage through the paper necessary to print the documents, the pages created mountains of paperwork which took time to manually enter into the system. Secondly, clients wanted greater detail on the repair work carried out on their assets. Although Hidrostal had previously provided their clients with the parts used and labour involved, this was no longer enough to fully satisfy their customers, who wanted to take action to prevent further issues. Thirdly, with their workshop often at capacity, Hidrostal wanted increased visibility at each stage of the operation.
The Solution
After using EMiR to create a paperless finance department back in 2016, Hidrostal set out to do the same with their workshop. Smart Site was implemented into the workshop using ruggedised tablets. Rather than printing out the information for a job, Hidrostal's engineers can see it instantly on their tablets, which can be synched with EMiR whenever an internet source is available. With less paperwork comes less human error. Parts lists are completed on the tablets and sent straight to the Service Coordinators, removing the need for manual entry and ensuring no stock is ever missed or over-ordered. Service checklists and damage reports can be completed on the tablet, and photographs can be taken at each stage of the repair and sent straight to EMiR, logged against the job. All of this can be sent to the customer through EMiR to give them all the information they need to make informed decisions in the future. With data from Smart Site being synched to EMiR, it means the information about a job and its status is visible at all times by all required staff, straight from their computer without the need to visit the workshop.
The Effects
We wanted to know how the move to Smart Site and tablets was taken by workshop and office staff, and the impact it had in the company. There were some teething issues around the transition to tablets, but once these became the norm, workshop staff took Smart Site on board well since they had not had to change the methods in which they complete repairs, it's just faster with less paperwork! Shauna Nash, a fitter at Hidrostal told us that the ability to take and label photos that are automatically assigned to the job is one of the key features for her. Hidrostal's Service Coordinators are also happy as they can see all job information in one place, without having manually entered the information from paperwork first. Even the Account Managers have benefitted. Now, they can easily answer customer queries about jobs since the information is kept up-to-date and is all in one place. Plus, they no longer have customers requesting more details about the jobs as they are provided with a comprehensive overview of the entire repair!
Hidrostal's move to a near-paperless workshop is almost complete three months after implementing Smart Site. In this time, Thomas Cross, one of Hidrostal's Service Coordinators, told us that "Smart Site's paid for itself!". With the help of EMiR and Smart Site, Hidrostal have saved time, eliminated human error, and improved customer satisfaction, all whilst working towards a paperless workshop and reducing their carbon footprint!
Video Interview with Hidrostal Service Coordinator Thomas Cross
Take a look at the video below to find out the full details of Hidrostal's Smart Site implementation: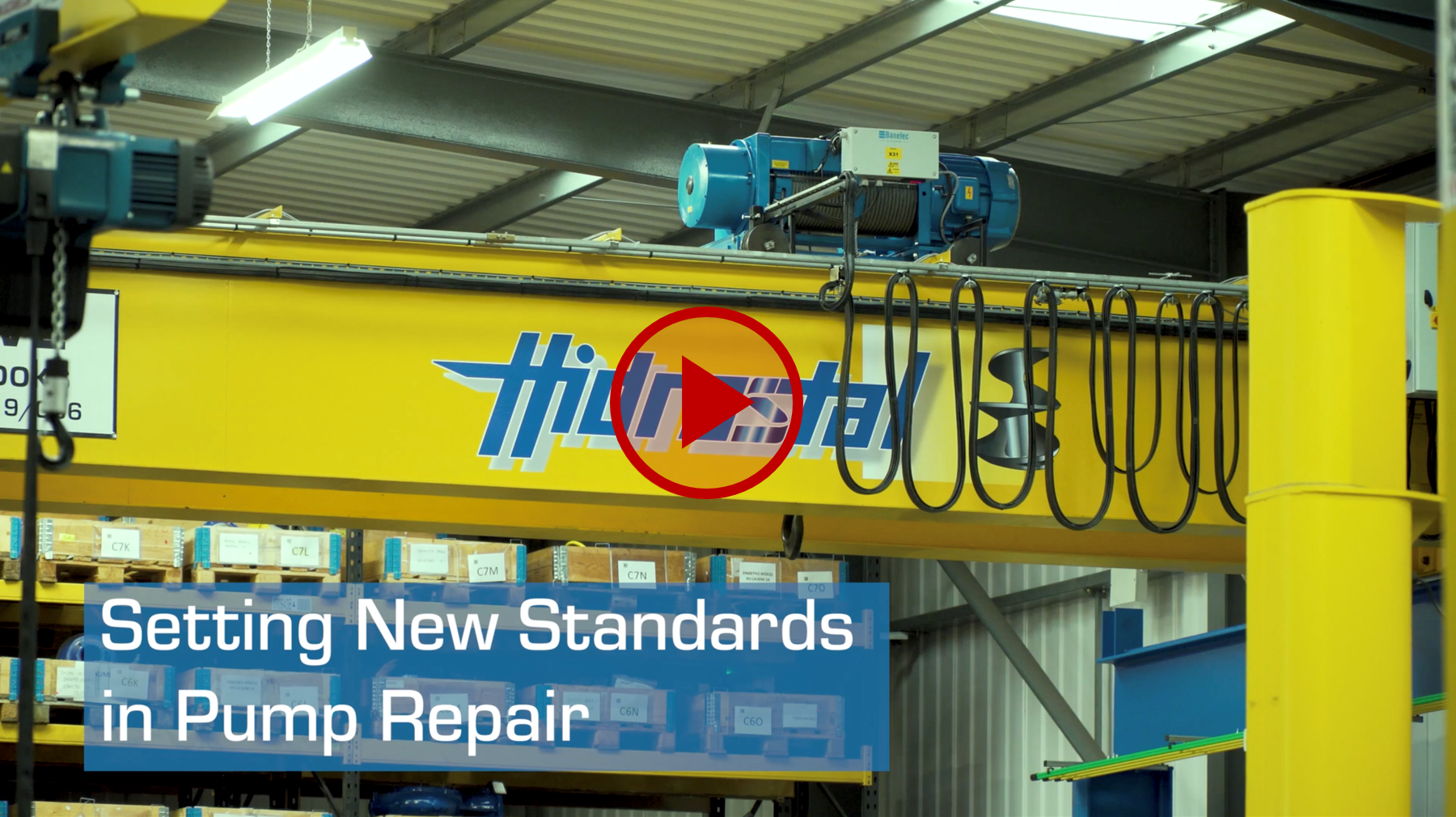 Related Links and Downloads